What older dungeons do you most want to see in World of Warcraft: Dragonflight's Mythic+ seasons?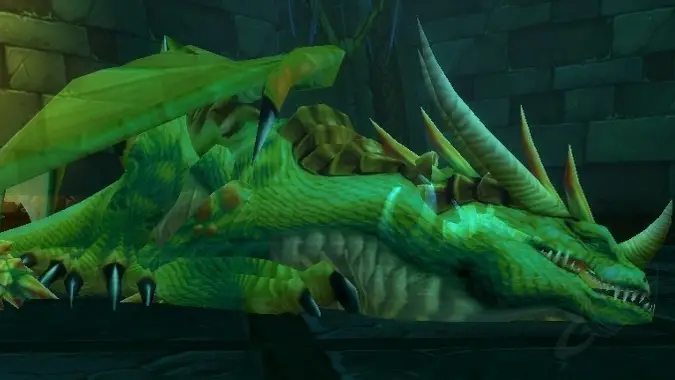 Man,  I would love to see the original version of Sunken Temple as a Mythic+ dungeon when the first Season of Dragonflight launches. Can you imagine? People would literally explode. Just the idea of having to run up and down that vast, labyrinthine mess of a dungeon to unlock the way to Hakkar and Eranikus makes me chortle, and the ghosts you can't hurt at all? In a Mythic+ with what you know will be horrible Affixes? Yeah, seriously, the concentrated rage of players who wanted a fast run finding themselves stuck in that would probably kill me from schadenfreude.
But more seriously, the less awful Sunken Temple would be an inspired choice for Dragonflight, because it would let us revisit Eranikus and his period trapped in the Temple. It's the same reason I'd like to see original Upper/Lower Blackrock Spire brought in as two wings of a mega-dungeon like Karazhan or Tazavesh. The Black Dragonflight and their Chromatic experiments would be something really interesting to bring forward into Dragonflight — perhaps as object lessons for Wrathion in how not to run the Black Dragons if he ends up their leader.
Heck, maybe Blackwing Lair (and some of its Season of Mastery changes) could show up as a raid in Dragonflight updated in the same fashion that raids like Castle Venthyr and the Sanctum of Domination are being updated in Shadowlands. Dragon raids and old world Dragon bosses being brought up to the modern game is something I could really get behind. And yes, this is me trying to get Typhoon returned to the game yet again because it's a very cool model for people who don't have it yet. I do, so it won't matter to me, but I'm a giver.
What about y'all? What older dungeon would you like to see as a Dragonflight Mythic+? Maybe some of the Mists of Pandaria challenge modes? Grim Batol from Cataclysm? The Nexus from Wrath? Share your ideas with us, please.