Slow down and smell the roses with these sweet, sleepy sloths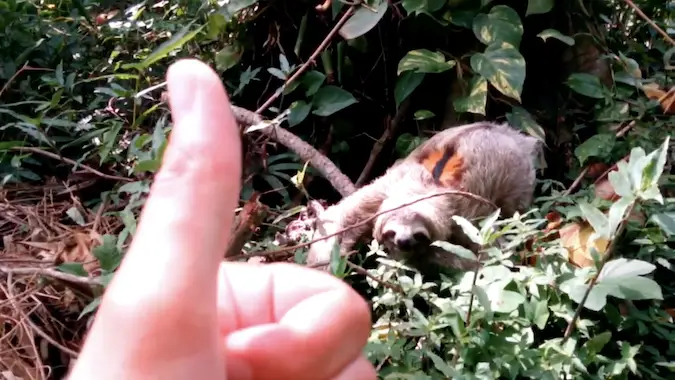 Although you will be reading this post on Friday, I am writing it on Monday because I'll be taking a bit of a vacation. What better time than vacation to highlight one of the sweetest little sleepy-faces on the planet? Because Kristin Bell isn't the only one who loves sloths. We at Cuteness HQ are pretty big fans too, and we know we aren't alone. Nobody can resist this combination of long limbs, twisty body, and darling little face.
So here's to enjoying some quiet time with the cutest of the seven deadly sins. Happy Friday!
Who needs a hug?
And those flowers are so pretty.
Who else needs a hug?
Seriously, people, hugs are the best.
Cue the Jaws theme
Sloths can do anything, they're the chiefs of cuteness.
She's ready for her close-up
And she seems to have some ideas about the cinematography too.
Got any grapes?
This sweet boy does!
In the natural habitat
Thumbs up indeed.
Finally, the fastest you will ever see a sloth move
Technically it's the boat that was moving fast, not the sloth. But it's still cute, so we'll allow it.