What features make you want to play a mobile title?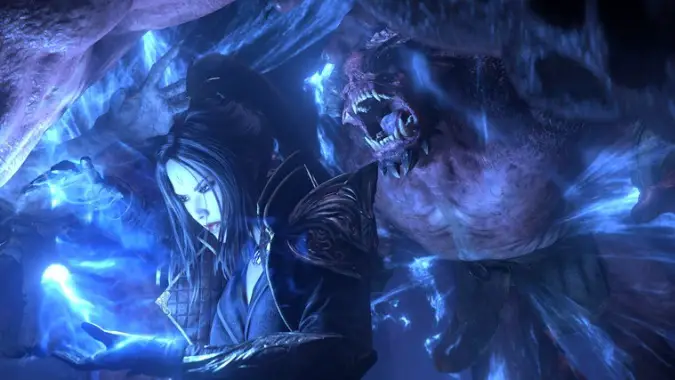 There's a little mobile title that recently came out; you might have heard of it — Diablo Immortal? I have been playing a fair bit since its release, mostly because it's so darn easy to pick up. Which, let's be real, that's the point of a mobile game, right? But what exactly is that secret sauce that makes it so easy to play anywhere and keeps me coming back?
Personally, I think it is a bit of a combination. First, the developers really nailed the ease of use with the UI. I love that I can tap anywhere on my phone's screen with my left hand and the movement "joystick" appears, instead of being fixed in place. It's really clear that a lot of thought went into the layout and the way the elements frame the actual game display, while maintaining the dark, spooky aesthetic.
While good looks are not everything, I think similar thoughts contributed to why DI is so easy to play. The mini-map and quest navigation are so wonderfully integrated, so the standard kill and fetch quests just… don't feel like a grind (at least, not yet). Unlocking auto-navigation is such a gem to boot.
Maybe that's the secret sauce — making it easy to just play the game. I can do exactly what they advertised: pick up the title anywhere and seamlessly continue playing. I recognize this shouldn't be a novelty when it comes to mobile titles, but having to navigate a bunch of menus or popups drives me batty-cakes. I confess,  I disregard a lot of the store notifications so that noise tends to pass me by. I'm just enjoying another new Diablo title, with familiar faces and new story.
Now it's your turn! I'm curious — what draws you into a mobile title? Maybe it's amazing graphics, or the ability to shut off your brain and play. Whatever the case, share it with us in the comments below!