WoW
Jun 22, 2022 10:00 am CT
The Qiraji Guardling battle pet is back for summer — so catch yours now!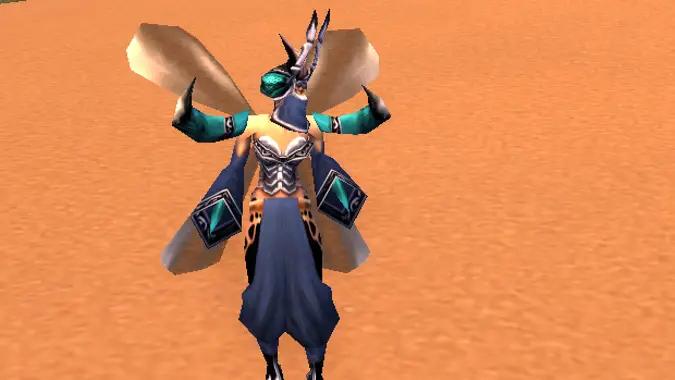 Every year, the tilting of Azeroth brings us season after season. As surely as winter changes directly back into summer, the Qiraji Guardling will begin spawning once again. In fact, it's already started!
The Qiraji Guardling spawns only from the summer solstice until the autumnal equinox. The former happened earlier this week, which means you can go down to the deserts of Silithus right outside Ahn'Qiraj to get one for yourself right now. The latter is September 22 this year, so make sure to note that in your calendar — it'll sneak up on your faster than you might think. After that date, the Guardling returns from whence it came for another year.
The Guardling is a fairly solid pet overall and is a fantastic addition for newbie tamers. It's a Humanoid, a family type which tends to be elusive in the wild. It lends some stuns, the Sandstorm weather effect, and some good DPS on top of that. For not-so-newbie tamers, its level means that using a pet like a Terrible Turnip with Weakening Blow to tame one is a must. The Qiraji Guardling is also a requirement for the Zookeeper title, by way of both the Kalimdor Safari and World Safari achievements.
We'll undoubtedly be back in the winter with a reminder to catch a Snowy Owl, the winter equivalent of the Guardling. In the meantime, you may want to also try to fish up a Raw Summer Bass for the fishing achievement The Oceanographer. That one is a bit more forgiving — you can catch it all the way up until the winter solstice in December. If it's only pets you're after though, don't forget to grab the one for the Midsummer Fire Festival, which ends July 5.
Originally posted June 24, 2020. Updated June 22, 2022.