The Queue: Yep, doing it again
I don't know how Diablo 3 keeps sucking me back in. I'm playing both Diablo Immortal and Diablo 2: Resurrected as well as a slew of other games, and yet here I am, playing Diablo 3 again. I think it's still my favorite Diablo (yes, I like it more than D2, you're free to disagree but please don't try and convince me otherwise) and Diablo 4 won't be here until next year.
Honestly, that deal when I subscribed to WoW for a year and got Diablo 3 free? It turned out to be an excellent deal for me, because I have gotten a decade of fun out of this game.
---
HEY NOW, YOU'RE A LOBSTAR, GET TOGETHER, GO CRAY(FISH)
Q4tQ: Will there be an increase in the number of character slots per account with the addition of a new race AND class (that we've heard of or might expect), or do I need to start deciding which of my beloved children get to rejoin the great code cloud in the sky before Dragonflight?
Sadly, you are indeed presented with Sophie's Choice and must choose which of your beloved alt children get to retire to the Garrison on Draenor forever. At least, if there has been any sign of them moving the goalposts and letting us have more characters, I have not seen it.
---
I'M MAKING MY BID TO ANSWER SOME QUESTIONS, WON'T DECLINE TO ANSWER AND END UP ON EMBER'S
Question for whatever Matt wants to use it: what piece of cut content do you wish had been completed?
There are a lot, but I'll try and keep it fairly short and sweet.
The Exalted Marches DLC for Dragon Age 2. Look, I liked Inquisition fine, but I honestly prefer Hawke to the other leads in the franchise, and I would have rather seen Hawke dealing with Corypheus and the Red Lyrium — it was her fight and it got taken from her.
Half of Knights of the Old Republic 2: The Sith Lords was hacked out of that game, including a whole robot planet — some of it has been restored via modders, but I wish I'd gotten to see the game Obsidian intended to make.
In World of Warcraft, the biggest one that comes to mind at the moment is the original idea for an Azshara Crater battleground.
There are a lot more, but that's three, it should do for now.
---
COME SAIL AWAY, COME SAIL AWAY, COME SAIL AWAY WITH MUSEDMOOSE
Q4tQ: since we'll be working with all the dragonflights in DF, which are you most looking forward to learning more about?
For me, it's the blues. I main a mage, so magic is pretty much what she's all about, and I've liked the blue flight ever since doing the quest for Dragonwrath, Tarecgosa's Rest. Having some focus on them when they're not going through yet another tragedy should be good. And I'm eager to see how things play out for the black flight, as that will probably involve Wrathion and Ebonhorn and could involve the Old Gods, whom I'm always glad to see pop up.
Sometimes I wish y'all could hear and see me writing this, because the very idea of the Blue Dragonflight not going through another tragedy in Dragonflight made me simultaneously snort, roll my eyes, and laugh bleakly. I mean, come on, I give even money on Kalecgos dying by the end of the expansion.
I'm personally hoping that the Dragon Riders of Loreth'Aran come up. We know that they were blessed by Ysera before the War of the Ancients and that at some point they ticked off Deathwing enough that he sent sufficient forces to overwhelm them and murder them all, even though they put up a tremendous fight and killed scores of Black Dragons in the process. So when did this happen? During the War of the Ancients? It would have had to have been before the Sundering but after Deathwing declared open war on the other Dragonflights, and I'm curious as heck what happened there.
---
THE TOURIST BARKS AT NO ONE ELSE BUT ME (THIS QUEUE, ANYWAY)
Given my sub runs out the first week of August, I'll hopefully get a 3-month-or-so break before Dragonflight drops. Not that I've been playing except sporadically the last month or two.
QftQ: What's your favorite salad? And what do you think Illidan's favorite salad is?
My favorite salad is a bag of kale.
Just dump it in a bowl and eat it.
Illidan probably just goes up to the salad bar and eats a bag of croutons.
---
HURRICANE ELAINE (DE SHALOTT), FOR THAT WAS HER NAME
Why are PC games limited in the number of saves you can have by anything but your storage space?
I mean, I think it depends on the game. For example, Assassin's Creed Odyssey absolutely has a puzzlingly low amount of save games available, while I'm up to 1500+ save games on Cyberpunk 2077 and still climbing, thanks to patch 1.06. I assume there's probably some coding limitations still inherent in the various operating systems the games are running on or the engines used to make them, but I did some sleuthing and found absolutely no consensus on this.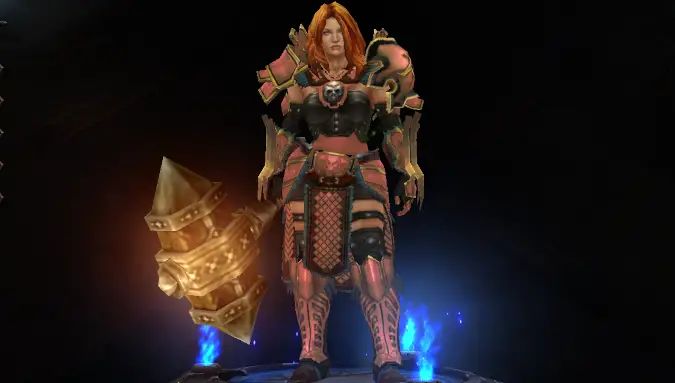 Seriously, it's been 10 years and I'm still playing this.
This has been the Queue, I'm Matt, I'll see y'all next week.