The Queue: The Ice Stone has Melted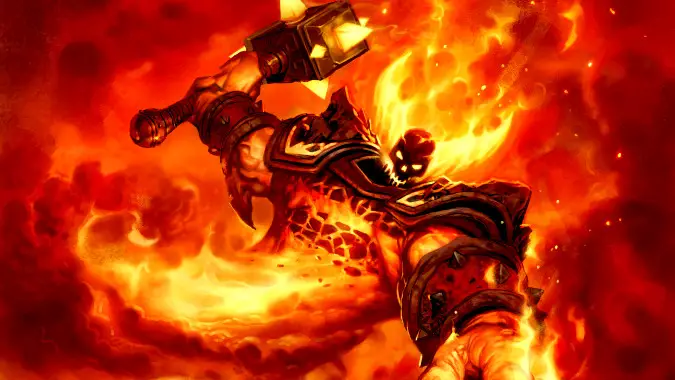 It's so hot outside.
How hot is it you ask? It's so hot, that I can't even think of a good punchline to that setup. We're still getting rain a lot where I am, but when the sun comes out — oh boy does it come out. Good thing that I have a nice cool basement to do my writing from or all this Queue would be is pictures of ice cream.
While I look into whether or not Liz would fire me for an all ice cream picture Queue, it's time for — The Queue (non-dairy edition)
---
KALCHEUS GOT A FEVER OF A HUNDRED AND THREE
Colorado Avalanche win the Stanley Cup!
Well if the Oilers had to be beaten, at least they were beaten by the team that won the Cup.
It takes a little of the sting out of it at least.
---
MUSEDMOOSE I WANNA KNOW WHAT YOU'RE DOIN' AFTER THE SHOW
Q4tQ: with professions getting a major revamp in Dragonflight, there's one question we don't yet have an answer to, and that's this: what mounts will we be able to make?
I'm hoping leatherworking gets to make a hang-glider, as that seems really appropriate for an expansion with a new kind of flying. Tailoring could make a hot air balloon. Blacksmithing could make some kind of binding device for an elemental. Alchemy could make a giant blob we ride around in, because why not. Engineering could make a dragon-themed motorcycle, since it's been a long time since we got the chopper mounts. And I still want jewelcrafting to make a giant crystal ball we run in like a human hamster ball.
Engineering is setting its sights too low with just a dragon-themed motorcycle, they should be trying to make a mechanical dragon! The giant crystal ball feels more like an Enchanting mount though.
I'd love to see Leatherworking make some sort of hideous stitched-together monstrosity. It can be draconic to fit with the theme of the expansion, but it's high time that the Necromancers had the Abomination market cornered. When is it my turn to go against the laws of nature!
Blacksmithing should make an all-metal steed, similar to the shop mount. Tailoring could make a flying bed — carpets are so last year. Inscription should use their runes to make something else normally inanimate fly. Maybe a nice end table, so you could have a full bedroom set waiting outside of instances.
---
KALCHEUS YOU'RE MAKIN' ME SING
Q4tQ Should Holiday currency be placed on the currency tab and not go away at the end of the Holiday?
I thought people didn't like having all of those currencies on that tab?
Not me though, load it up! There are a bunch of things that could also be added to it, like the motes and glimmers from Zereth Mortis mount/pet crafting — or the bits from Mechagon. All of these crafting reagents that exist outside of our normal professions just take up way too much bag space! I'm already ruthless with my crafting tab in my bank, and it's still getting close to full with just this expansion's junk.
---
KALCHEUS NOW YOU'RE DRIVING ME WILD
Q4tQ Should every Holiday Boss drop a mount?
At this point, it's weird that they don't.
It's also weird that not every holiday gets a boss. So we should fix both of those in one fell swoop. If they were really feeling ambitious they could try and tie all of the different holiday bosses into one questline. Have a big old villain team-up that we have to foil, then after you save all of the various holidays there could be a new "What a Long Strange Trip it's Been" style achievement that gives you a title and a fancy sleigh or something.
---
DTAIL YOU'LL HAVE TO GET AWAY FROM YOU KNOW WHO
QftQ: What's the deal with Canadians always being nice ? Seen the reference in about 20 out of 20 US shows
featuring Canadians. Is this a sitcom joke or an American joke? And are they really that nice?
Having lived in Chicago for a couple of years, and in Canada for the rest of my life — I'd say that generally, Canadians feel nicer. Of course, this has just been my experience, and I feel like I'm a pretty polite fellow so most people respond positively to that. Hmmm… this just reinforces the Canadians = Nice stereotype…
As with all people, there are good and bad examples out there, it's not just a blanket niceness across the land.
---
THAT'S WHY, RED'S HOT-BLOODED, CHECK IT AND SEE
okay I just bought my first (and possibly only) game on the Steam Sale. Dorfromantik.
will come back later to tell y'all just how romantik those dorfs are.
I've heard great things about Dorfromantik. It certainly looks zen from the trailers I've seen.
If you're looking for another chill building game, have you heard of Islanders? You plop down buildings on tiny islands trying to max out your score to unlock more buildings and advance to the next harder island. I like it!
Today's Anna Earworm™: Hot Blooded
Have a cool week everyone, or try to at least. Remember that you'll be a lot cooler if you leave Anna lots of questions.