How (and when) should Blizzard sunset Diablo 3?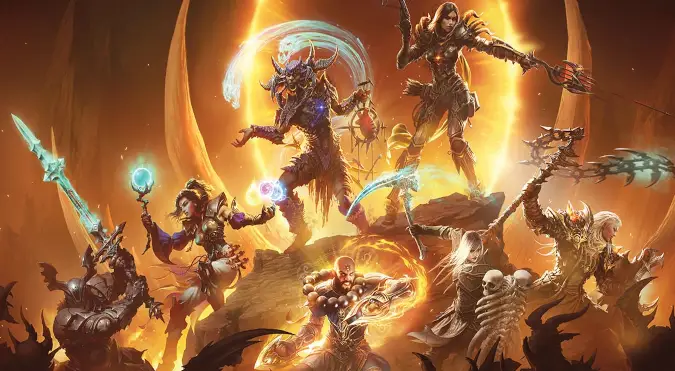 I love Diablo 3's Seasons, and I'm enjoying Season 26 right now. However, with Diablo 4 on the horizon, it seems logical enough that we'll see an end to active development and Season design for D3 sometime in 2023 with the launch of its successor. And that has me wondering how the game should cease development and what that will mean for those of us who enjoy playing it. D3 requires a server connection to play it, meaning that if Blizzard decided to, they could just prevent the game from working at all — but I doubt they'll do that. Enough people like and play the game and will likely continue to do so — it's lasted 10 years, after all — that I consider an outright shutdown of the game to be unlikely.
Another possibility could be a smaller team dedicated primarily to keeping things running, similar to Heroes of the Storm. Maybe an occasional new skin or item. Perhaps once Diablo 4 is out and people are playing it D3 could even get a restart of its Seasons, starting with Season 1 and rolling all the way to whatever the final Season is going to be — likely Season 27 or 28, based on the idea that D4 will be in 2023.
Personally, I'd love it if the game doesn't sunset. Right now there are people playing Diablo 2: Resurrected with full support from Blizzard — the game is even getting new balancing and rune words and more. I don't see why we couldn't continue to see new Seasons for Diablo 3, and the occasional balance changes. I don't expect this to be the case, it's just something I would personally enjoy if it continued.
So what do you think? What would you do when Diablo 3 stops being actively developed? When it comes time to let this game go into the sunset so that Diablo 4 can thrive, how should the past 10 years and counting of Diablo 3 be sent off?