WoW
Jul 11, 2022 11:00 am CT
Alchemy (and raiding) is changing: Flasks are going away in Dragonflight, replaced by new Phials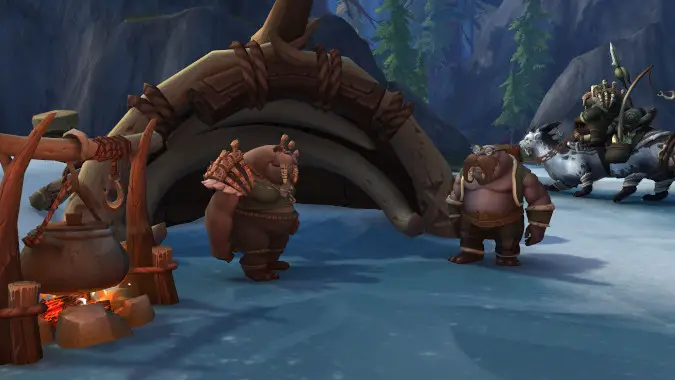 The beta for Dragonflight will see some significant changes for World of Warcraft, including a much-anticipated rework to professions which add work orders, crafting difficulty, and quality levels. This latest profession preview was mostly more details on things we already knew about, but there was some surprises where it came to Alchemy.
Flasks, which have long provided good general buffs that lasted through death — a must-have for raiders, Mythic+ players, and PVPers — are going away, to be replaced by new Phials. And though we don't know much about these new consumables yet, they look like they're bringing unique new buffs to the game.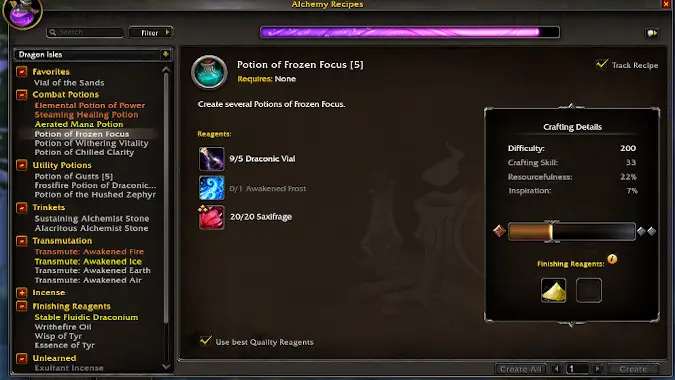 What are Phials?
At face value, Phials look a lot like Flasks. They're made by Alchemists, count as both a Battle and Guardian Elixir, last through death, and almost certainly we'll have raiding addons that will announce when you don't have a Phial buff. But Phials won't be a simple increase to a stat that you set and forget. Instead, Phials provide unique buffs that may be useful in different situations.
Blizzard gave three examples:
Phial of Tepid Versatility: Increases your Versatility by 72. Nice, but nothing exciting.
Phial of Static Empowerment: Remaining stationary will increase your Intellect up to 240 over 5 sec. Movement consumes the effect, granting up to 500 speed for 5 sec. This gives a huge Intelligence boost for standing still, speed boost to move, and then repeats roughly every five seconds.
Phial of Charged Isolation: Intellect is increased by 225 while at least 10 yards from Allies. Note
Another difference between Phials and Flasks is that they last just 30 minutes, though you can use a second Phial to increase the duration by an additional 30 minutes. Blizzard's reasoning here in that Phial buffs are varied, and what you need could differ between fights. The shorter time duration means you're less likely to have to overwrite one Phial buff with another. But shorter buffs also means more would have to be consumed in a raid, so be ready to stock up.
Alchemists will still be able to get around that short duration, with an increased Phial duration if they specialize in making Phials, suggesting that the profession may once again divide into specializations — and that perhaps the duration buff will no longer be profession-wide. However, there will not be Phial cauldrons in Dragonflight. With so many different buffs, and different characters needing different Phials, throwing out a cauldron where everyone has an Intelligence buff just wouldn't make sense. Instead, top-of-the line potions will be available from a cauldron.Will this allow everyone to grab, drink, pull the boss, and grab another? And will the cauldron still be up after a wipe and ready to go again?
Does this mean your guild Alchemists will be stuck grinding for ever-more crafting materials? Or will these shorter duration, task-specific Phials require fewer components, making it easier to use these new consumables every half hour (or even more frequently)? There are still a lot of things we don't know, but let's hope this a great improvement for the lives of alchemists — and the rest of us.