Can you play Diablo Immortal on the Switch? Not yet, but the game seems like a great fit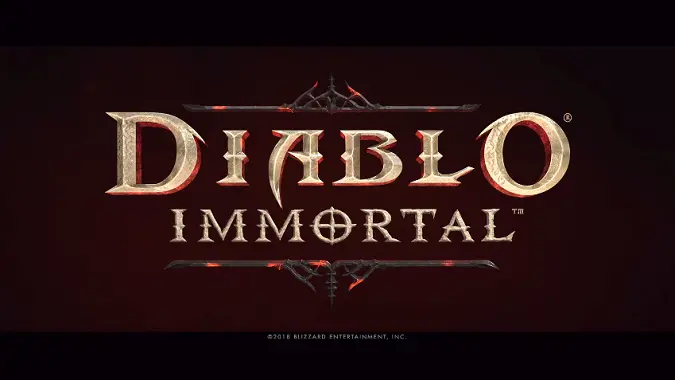 Diablo Immortal isn't currently available on the Nintendo Switch, and there hasn't been any official announcement about the game coming to the Nintendo Switch… at least not yet. But there's plenty of fan interest in a Switch port, particularly since the game has already been ported to PC. And Immortal Lead Game Designer Wyatt Cheng is fully aware that fans are clamoring for Immortal to come to Switch, and commented on Switch support on Reddit back in 2019:
Switch is not currently planned but you're not alone in wanting that. This weekend I got a lot of requests for a Switch version.
And Diablo fans are still asking about Switch support in 2022, because the Switch feels like a natural fit for a game that was designed from the ground up to work on phones and tablets. That would seem to make it the perfect Diablo title for Switch, whose touch screen and native controllers that would likely adapt very well to the Immortal control setup and support options. There are lots of reasons the game seems like a good match. The Switch's screen is larger than most phones for better game visibility, but it's still smaller than the average tablet, which are often too large to comfortably hold and use as a mobile gaming device. Switch consoles can be docked to a TV for playing with a large view if that's your jam — something you can already do with iOS and Android devices if you have the right TV setup, but Switch was designed to take advantage of a larger screen when available.
In short, Switch seems like the perfect way to play Diablo Immortal, except for the small fact that Immortal isn't yet available for Switch.
Diablo Immortal wouldn't be the first Blizzard game to land on the Nintendo Switch: Diablo 3, Diablo 2: Resurrected, and Overwatch have Switch ports, and all of these games run perfectly well. And since Diablo Immortal has moved away from its mobile only philosophy by adding a PC client — in fact, I've uninstalled the game from my iPad and exclusively play it on PC — a Switch port really feels like it could work.
As of right now, the only platforms you can play Diablo Immortal on natively are Android, iOS, and Windows, but never say never. Blizzard knows fans are interested in a Switch port, and because the game is a success it's possible the company will be thinking about expanding its audience. But it's still not a sure-fire win: it's also possible that how Nintendo handles the Switch's transactions could throw a wrench in the works. We know that the mobile version of the game makes over a million dollars a day, and also that it's not available in Belgium and the Netherlands due to gambling regulations regarding loot boxes. I'm not privy to inside Blizzard conversations on the subject, but it's possible that microtransactions might cause snags with a Switch port.
Hopefully it's not an insurmountable one, however. Right now Diablo Immortal is doing well, so it could be as simple as getting the game to run properly on Switch. I wouldn't be shocked to see a Switch port within the year — but don't hold your breath, because even though the game looks like a perfect fit for the Switch, it might not happen.
But stay tuned: if we hear any updates from Blizzard on the possibility of a Switch port, we'll update the article to let you know.
Originally published November 5, 2019; updated July 18, 2022