WoW
Jul 19, 2022 7:30 pm CT
WoW gets a big experience buff leading into Shadowlands Season 4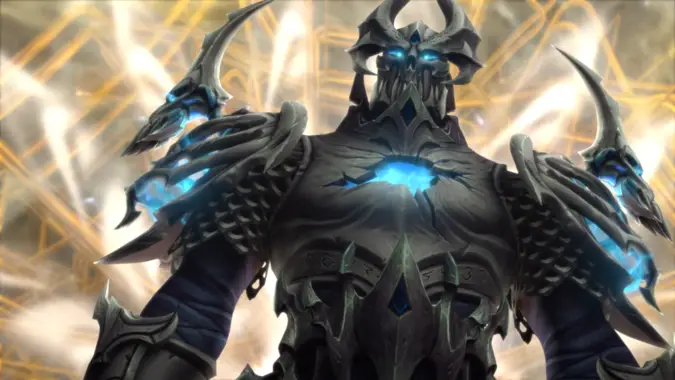 Before Shadowlands launched, there was a special buff to XP called Winds of Wisdom that a lot of players took advantage of to get to max level in time for Shadowlands. It was an across the board 50% added XP buff, nothing more, nothing less. Now, as Shadowlands Season 4 will be upon us on August 2, players who have decided to get back into the game in anticipation of that Season, or players who want to switch mains or otherwise level an alt, the Winds of Wisdom are returning.
From now until August 2 you'll have a +50% XP buff as soon as your realm gets its local restart, and once you have it all your characters from level 10 to 59 will gain a pile of bonus experience. This will make the speedy Threads of Fate Shadowlands leveling even speedier.
I'm a little surprised that they're doing this with only around two weeks to go until the Season 4 content drops. That's not a complaint — I'll always take a 50% XP buff, any time they want to give it for as long as they feel like giving it for — but it does have me wondering. We already know from comments made about the Fated raids that Blizzard expects Season 4 to be a somewhat shorter Season than previous ones this expansion. So is there a reason we're seeing the Winds of Wisdom return now? Will we be seeing the buff return again sooner than we might expect to get players ready for Dragonflight?
We also know that Burning Crusade Classic is expected to see a similar XP boost mechanic added before the release of Wrath Classic, but as of now there's no word on when that will be introduced, except Blizzard has said they haven't forgotten about Classic players. We know that this buff — called Joyous Journeys — will start when the expansion is a few weeks away and will last until Wrath Classic launches, but without a launch date for Wrath we can't pin a date on it just yet. If that's the plan for Dragonflight as well, then we might see the Winds of Wisdom return sooner than we might otherwise have expected.