We heard Blizzard Watch readers like scritches; check out these cats who feel the same way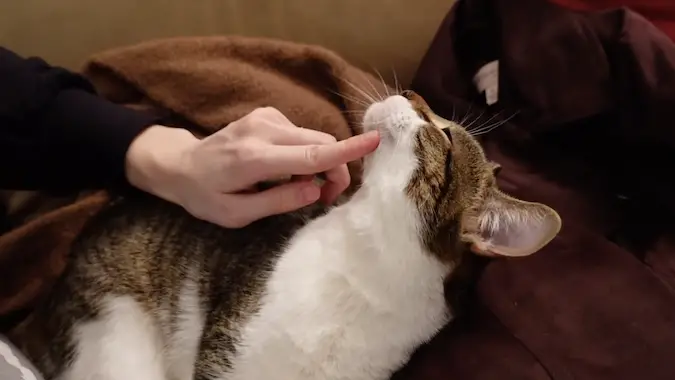 Cuteness HQ delivered some puppy scritches for Blizzard Watch's viewing pleasure a few weeks back. And those were some seriously contented canines. But they aren't the only cute critters who love a good scritch. Our feline friends are also really big fans. You can even see it for yourself in this week's round-up of adorable videos.
Um, is the spine supposed to disappear like that?
Spinal floopiness: a little-known side effect of kitten scritches.
"She's got the whoooole world in her paws"
And sometimes in her teeth. Ouch!
"Doooon't let go-oooo"
"Scritches make me lose contro-ol."
Happy cat, part the first
Work the chin.
Happy cat, part the second
No seriously, keep working the chin.
Pure bliss
That is one contented kitty cat.
When the human fails in their duty
Or maybe this cat just really wanted to play some Xbox? We'll never know.