Overwatch Summer Games 2022 has been replaced by Overwatch Anniversary Remix Vol. 3, now live!
Updated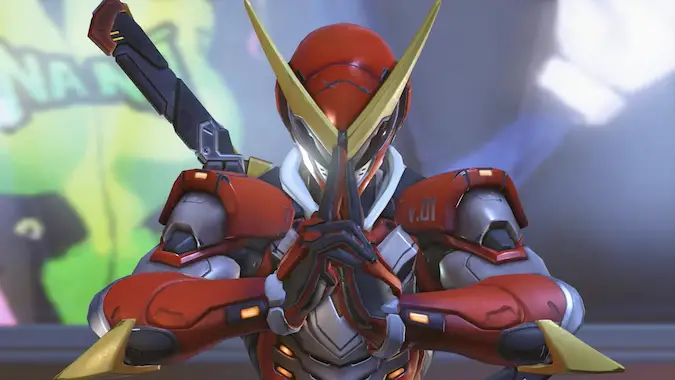 As sun sets on the original version of Overwatch, seasonal events are looking a little different. There will not be a dedicated Summer Games event for 2022. Instead of the usual yearly events, Overwatch has been getting Anniversary Remix events this year, with each one falling on the usual dates for the Archives, Anniversary, and Summer Games. And it's August, which means the Remix standing in for Summer Games is officially underway. Anniversary Remix Vol. 3 will run from August 9 through August 30.
In the latest sign that Overwatch 2 is well and truly around the corner, Blizzard announced that after the end of this Remix event, loot boxes will no longer be available for sale. Any loot boxes you earn normally in the game will be automatically opened before the launch of the sequel. Fortunately, these Anniversary Remixes open up the treasure trove of cosmetics from all past seasonal events, so if you've been trying to get your hands on something from days gone by, now's the time to try your luck. Or, if you're swimming in in-game currency, might as well unlock whatever gaps you might have in your collection.
As with the previous two volumes, there won't be any original cosmetic content available. Instead, the event has re-colored iterations of some notable legendary skins. This time around, players can unlock a fresh take on looks for Baptiste, D.Va, Genji, Pharah, Soldier: 76, and Tracer. There are also weekly challenges that will bring back limited time rewards, including a player icon, spray, and epic skin for a particular hero. Week one centers on Comic Book Tracer, week two revisits Marammat Symmetra, and Kyōgisha Hanzo stars in week three.
Anniversary time is also your chance to revisit special modes from Overwatch events. Brawls from Archives, Summer Games, Halloween Terror, Winter Wonderland, and Lunar New Year will appear on a rotation in the Arcade. That includes the more difficult challenge missions from the Archives and Halloween Terror PVE maps if you really want to flex your skills.
This month is your last hurrah for a lot of classic Overwatch content. Take advantage of those loot boxes and party it up ahead of Overwatch 2's arrival.
Originally published 1/11/2022, updated 8/9/2022