Overwatch 2 PVP release date is October 4, with new hero Junker Queen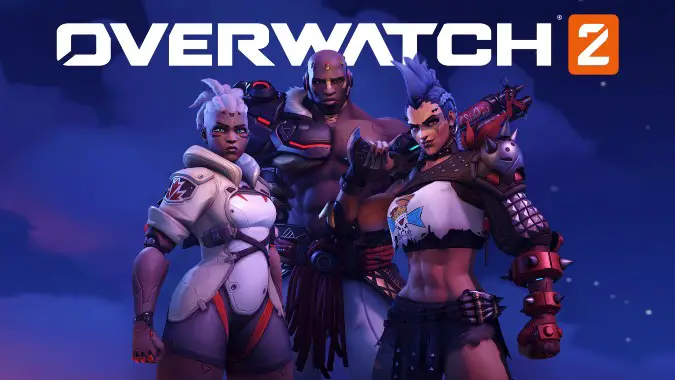 We've been waiting for it for a very long time, but now we finally know: Overwatch 2 releases on October 4, just a few months away. The game is getting a brand-new Tank hero as well — one that fans have enjoyed speculating about, and were eagerly expecting. The game's latest hero is none other than the ruler of Junkertown, the Junker Queen herself.
Keep in mind, however, that the October 4 launch pertains to early access for the PVP features of the game. The developers previously stated that they were separating the PVE and PVP portions of the game, so that they could work on PVP as a simple update to players of the current Overwatch — which is why Overwatch 2 PVP has already seen successive rounds of alpha and beta tests.
Therefore, you can expect your regular Overwatch client to be updated on October 4, receiving a considerable number of changes and new features. Chief among them is, without a doubt, the change from 6v6 to 5v5 gameplay, with teams fixed to a setup of one tank, two healers, and two damage dealers. That "simple" change is actually much bigger than it may seem, altering the very foundations of how the game is played. We've already seen just how much it shakes up gameplay in Overwatch League, which is currently running a version of the Overwatch 2 client.
In addition to the shakeup to team comp caused by the switch to 5v5, Overwatch 2 offers players two new heroes at launch, in Sojourn and the freshly-announced Junker Queen. The game also has new mode, Push — which has already been fun to watch in Overwatch League — which replaces Assault mode, which is being retired from standard play, but will still remain available in custom games and the workshop. And there's a slew of new smaller features and quality of life changes, such as the new, robust ping system that aims to improve and facilitate communication during a match, in addition to reducing toxicity.
All in all, it's good to see that the PVP portions of the game are almost ready, and will be here with us soon. We can only hope that we get some information about the PVE aspect of the game soon as well — since that's the main draw of the transition to Overwatch 2 to a lot of players.
Originally posted October 5, 2021, updated June 12, 2022