WoW
Aug 16, 2022 1:00 pm CT
Mobile auction house returns to the WoW Companion app, with one notable feature gone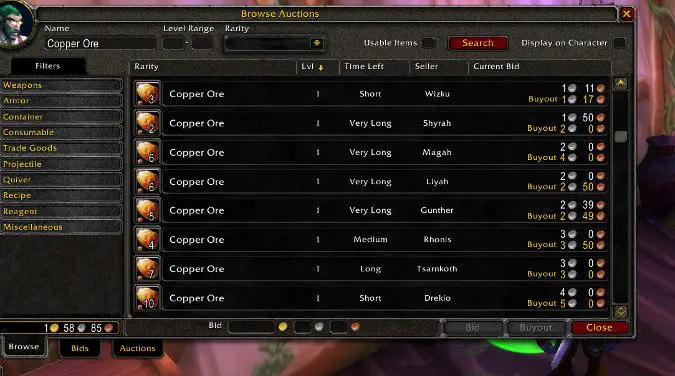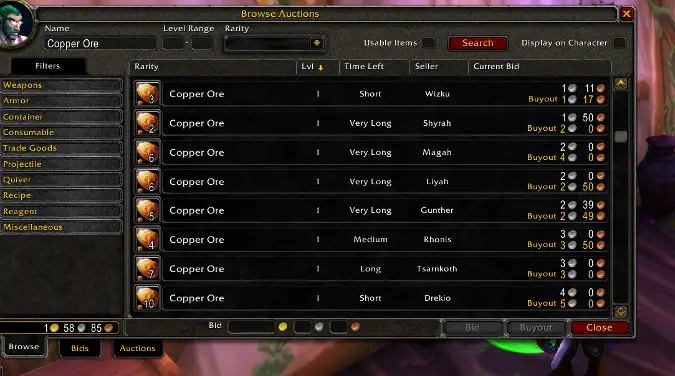 If you're an auction house maven, you'll remember when the Mobile Auction House was removed from the WoW Companion app. For a lot of players, playing the Auction House is as much or more a part of their World of Warcraft experience as doing quests, leveling up their characters, professions or even dungeons and raids — and things like giant Brutosaur mounts don't come cheap.
As a result, for these players, being able to use the Mobile AH to make trades when not logged into World of Warcraft was a really big part of their goldmaking strategies. And the loss of the Mobile AH functionality was a big deal. That's why the return of the Mobile AH to the current iteration of the WoW Companion app is such a big deal.
I find it interesting to read about how the original Mobile AH in the old WoW Armory app actually could be abused to create havoc, such as disrupting the economy in the game and even disrupting the game itself with latency as the servers desperately tried to keep up with the volume of requests. One of the changes they've made to this version of the mobile AH is in fact based around making sure the infrastructure doesn't cause those same kinds of problems.
This time around, you can do almost everything you use to be able to, with one major exception — you cannot list auctions via the app.
The original Remote Auction House was never meant to be a "go-to" tool for hardcore traders. In many cases, these users were already using other addons or external tools to maximize their trades beyond what the app could provide. Keeping this in mind, the new app update provides a way for players to make purchases, view listings, and more. Due to our desire to provide an Auction House experience in a more immediate timeframe, we have excluded listing items for sale.
What Can You Do?
With the WoW Companion App update, players will be able to:
Browse and view current auctions
Bid and buyout auctions
Search for auctions
Add and remove items from your Favorites list
View and cancel your listed auctions
So you'll still have a pretty wide range of functionality, including the ability to see your currently listed auctions and even cancel those auctions if you want to. But you will not be able to list new auctions from the app — if you have a stack of ore in your inventory you want to put up on the AH, you're going to have to log in to the game to do that.
Still, if you're the kind of player who likes to speculate, the ability to buy up all of the latest crisp Basilisk parts and corner the market from the comfort of your bathtub is welcome. I know a lot of players are hoping that Blizzard will in fact expand the functionality, as they've hinted this is a first step to let them assess the uses of the feature.
Have fun, you gold-grinding geniuses, now from the comfort of your couch.
Originally published August 12, 2022. Updated August 16, 2022.