The Queue: This feels too good to be wrong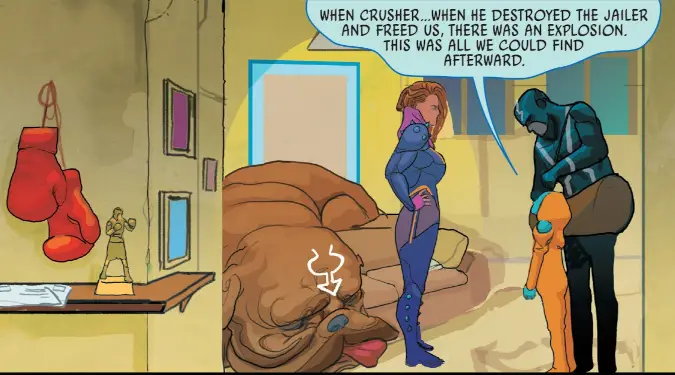 Yeah, I'm listening to Filter.
So I'm working on a thing — not exactly hush hush, more that I don't want to jinx it, but it's a RPG product I might put up on Drive Thru RPG when it's done, if it ever gets there. And it has me reading a lot of superhero comics, because it's a superhero RPG thing. It turns out I like the mid-tier villain types a lot — not the world conquering or embodiment of evil types, but what you might call jobbers — people who get super powers and the first thing they think to do with them is rob a bank or whatever.
They're not out to commit mass murder or rule the world, and I like that — it feels grounded, you know? If I had super powers, I'd probably try to make money legally with them, but I can at least understand the impulse to just take it. I'd kind of like to do a heist movie with superfolk someday.
Anyway, this is the Queue.
---
STEWART TOLHURST IS NOT HERE TO MAKE YOU COOKIES
I've always loved the steampunky bits of WoW – the first character I played enough to call a 'main' was a dwarf hunter with engineering because he could make his own ammo and guns…
I have waxed and waned on that whole aspect of WoW over the years. I used to really love it, and then around the time Wrath of the Lich King came out and they had the big steampunk boats and everything I got disenchanted with it, and I was way more into the weirdo magitech stuff the Titans leave littered around everywhere. But then we got up to Legion and I kind of felt Titan burnout.
I liked the Titans when they were mysterious and we didn't know where they were or why they weren't around. I honestly never wanted us to get to the point where we found that out, and the whole deal with the Eternal Ones being big magic robots created by the First Ones makes me worried we're going to find out too much about whoever those people were and frankly, some stuff should stay mysterious and out of our reach.
But that's just me, and hey, at least I like the Steampunk stuff again.
---
MATTHEW PRENDERGAST, DID YOU MAKE ANY COOKIES? STEWART DIDN'T.
So when do you think they will drop the official announcement for DF release date? I'm kinda thinking either Sept 6th or the 13th. Hopefully we will get a fresh content patch todo leading into DF.
Gamescom is coming up — if we don't get an announcement there, then I honestly don't expect one before October.
---
FUZZYBUNNY, I DON'T SEE ANY COOKIES. NOT EVEN A SNICKERDOODLE OR A NANAIMO BAR. WHAT GIVES?
Q4tQ:
We may get Dracthyr before 10.0. They've made Torghast talents, Conduits and Soulbinds for them. When do you think they will drop? My guess is sometime in early September as that would be in time for Q3 reporting and might be seen as an enticement for people to return to game.
What is your guess for a drop date?
December 7th.
I didn't say it was a good guess. But it's my birthday and I'd like it if the expansion dropped on it, with mid-November for the pre-patch.
---
MYTHRIAK, YOU'RE COVERED IN CRUMBS. DID YOU MAKE COOKIES AND THEN EAT THEM JUST TO TAUNT US? IS THAT WHO YOU REALLY ARE, MYTHRIAK? A COOKIE TAUNTER? I EXPECTED BETTER OF YOU.
About the mech class:
– Why not include it as a thing for Hunters? Mechahunters would be an AMAZING fantasy trope Blizzard could use to give one of the most beloved classes in WoW a very cool change of pace. Maybe even incorporating it into the MM/LoneWolf spec, so you'd have to chose if you want to have a very cool beast helping you, or be a MechSniperCannon. The possibilities are ENDLESS!
I was today years old when I found out that Hunters really don't want to tame pets and be in touch with nature but instead want to make robot pets and giant unwieldy guns and I won't lie, I'm kind of shook.
However, I think I'd prefer it if taking engineering allowed every class to have some kind of steampunky/mech aspect. Warriors get General Grievous arms so they can wield even more swords! Paladins get a robot owl! (Why? Clash of the Titans, that's why.) Warlocks get a weird puzzle box with random robo-demons in it. Rogues get a hologram projector and an image inducer to aid in infiltration and espionage style missions. Death Knights get a switchblade sword.
Okay, so these are all ridiculous ideas, but the initial point was serious — I'd like it if professions actually added something cool to classes that took them, and those things don't actually have to be power enhancers.
---
AND NOW, MISTER DOVER, I MUST ASK WHERE ARE THE COOKIES? ARE THEY SAFE?
QftQ:
A lot of people seem to be really upset about Power Infusion, and how unfair it is and it's ruining the game and all that. Blizzard's response has been more or less "We're gonna design encounters as a thing you need to solve as a group. Your Epeen measuring isn't something we're really gonna engage with." Fair enough, I guess. I do think, it's hard to design everything to be perfectly balanced, as that means everything has to be kinda bland and boring.
Would giving Power Infusion a similar Exhausted debuff you get from Bloodlust/Heroism help with the issue, as you couldn't just stack it all on the same Player Character all the time?
If someone tops the DPS meters because they get Power Infusion, that's something that comes up in the logs. So if people are really upset about it, it's not like they can't always just say "Power Infusion, doesn't count" stick a little asterisk next to it in their heads and move on.
I mean, I have been playing WoW for a long time. I very rarely topped DPS meters when I was DPS, and when I did, it was usually because of something like armor pen stacking that then got nerfed or removed anyway. The game exists, it changes, being top DPS is about as important as having a pretty transmog — crucial to specific players, but not something the game should necessarily be designed around.
Although sincerely I really need to look pretty.
I think PI is fine, and doesn't need to be changed. Letting a raid group stack it on a specific player to boost their damage output helps raids clear content faster. But if it does get changed, oh well. Folks will find some other way to upset people and win at DPS despite their detractors saying they aren't good enough and shouldn't be able to do that, just like they did after armor pen got yanked. That's what players do.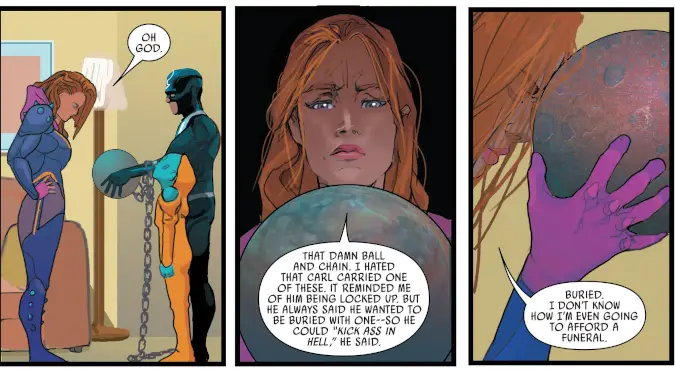 Okay, so now I really want some cookies. Gonna go see if we have any, since none of you made any (except maybe Mythriak and they didn't share). See y'all next week.