What are the best aspects of Season play that Diablo 4 should make sure to borrow from Diablo 3?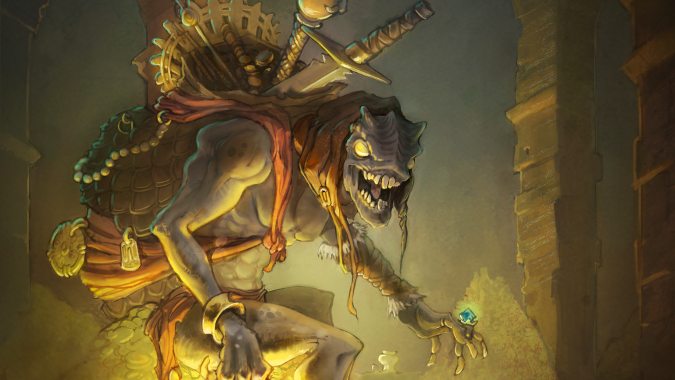 Diablo 4 will have Seasons, iterating on the Ladder Seasons from Diablo 2 and the Seasons of Diablo 3. Because it's a new game, there will obviously be differences — one of the changes that Diablo 4 seems to have in mind for its Seasons is that each will introduce new questlines and new stories to Diablo 4. But there's also going to be a fresh new gameplay feature every Season, which I assume will be something akin to what we've seen each Season in Diablo 3 since the amazing Season 14.
You remember Season 14 – it was the Season of Greed. The Season of Always Be Hitting Goblins. The first Season with a theme, it changed not just its own gameplay but the way Seasons in Diablo 3 worked forever after it. Themed Seasons were a great addition to the game, and one that I desperately hope we will see again in Diablo 4 — and I would be a horrible disgusting Treasure Goblin who should always be chased down and hit if I even pretended that I don't think that Double Treasure Goblins should be in the first Diablo 4 Season.
Because they should.
I mean, why in Heaven's name wouldn't I want to see Goblins being chased down and destroyed for their precious loot? So yes, bring back Double Treasure Goblins, and also expand upon it — give us a Season built around the Cow King and the Secret Cow Level that of course does not and will never exist. Give us a Season like Season 25's Lords of Hell — perhaps making expanded use of the game's incoming Paragon Tiles — or the Echoing Nightmares of Season 26. Really throw the gates open and do all sorts of wild things, that's how I think this should work.
But what about you? Was there anything you think D4 should avoid from Seasons past? Should they never have a Season with a double theme? Maybe they should focus more on their quests and new story content, and less on cool meta-powers that change up builds and character powers? What would you want to see D4 take from D3 Seasons, and what should they avoid?