WoW
Sep 19, 2022 10:00 am CT
Avast ye, Admiral! It's time ta raise the Jolly Roger on Pirate's Day — if'n ye know how to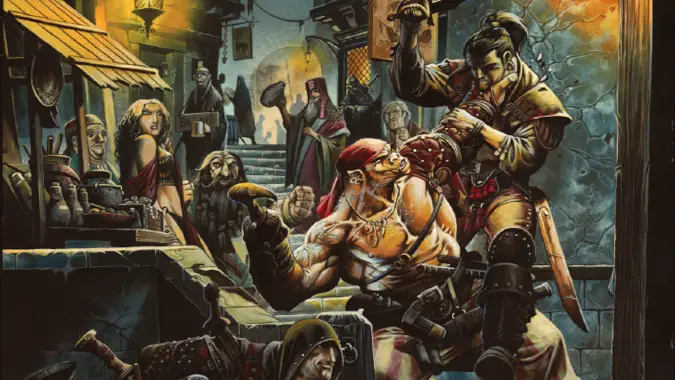 On September 19, Azeroth will once again experience Pirate's Day and with it, the potential exists to get yourself the Jolly Roger toy. Said toy will allow you to walk around Azeroth with one of these affixed to your back. Now, the complication is that this toy is only sold by one person on one day of the year. Worse, in order to be able to buy the toy and live out your best Black Flag life, you'll have to have achieved a particular Feat of Strength, namely Avast ye, Admiral!
That's because you need that Feat of Strength or that scurvy dog, er, scurvy Worgen Edward Techt won't sell you the Jolly Roger toy. If you already have this Feat of Strength? You're all set. Go to Techt on September 19 and buy your toy. But if you don't have it, you've got a fair bit of work ahead of you. So what do you have to do? And can you even do it in the time allotted to you between now and September 19?
The answer is a resounding 'maybe' but I'll break it down for you. First up, you'll need to set yourself to At War with Booty Bay, and take the At War flag off with the Bloodsail Buccaneers. You will start at Hated by the Buccaneers — there's literally nothing you can do about this, the second you get their attention they hate you and you have to get them to stop.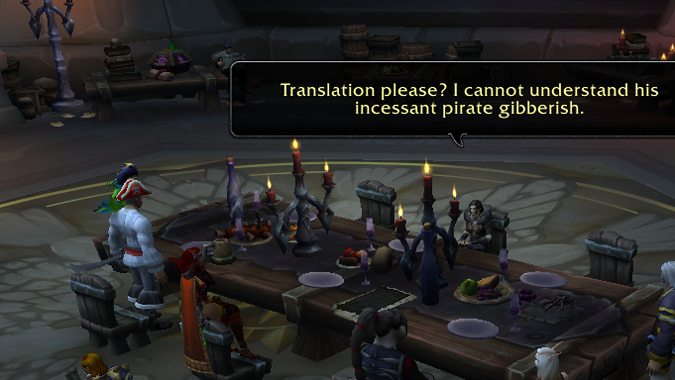 How to get the Bloodsail to stop killing you long enough to get a hat
One way to get this to stop is to kill various Booty Bay aligned NPC's, as this will gain you some reputation with the Bloodsail. You'll then need to get your reputation with the Buccaneers up to Friendly (yes, just Friendly) which you can accomplish in various ways. One way is to go to Faldir's Cove in the Arathi Highlands and kill Shakes O'Breen over and over again — he respawns on a 12 second timer, so while it won't be the fastest way imaginable, it's basically the easiest way because he's not a deadly elite like the Booty Bay Bruisers who will aggro and attack if you go to town and try and farm Booty Bay NPC's. Still, if you're a level 60 with solid gear, that's an option too, and the Bruisers are worth 25 Bloodsail rep, as opposed to Shakes' 5 rep.
Another way is more elaborate but will let you drop the level of the Booty Bay Bruisers, making it easier to kill them and get your rep up to Friendly. Remember, if you don't already have the FoS, all you need is Friendly to pick up the hat and the title, which is all you need to buy the Jolly Roger toy — you do not need to get to Exalted with the Bloodsail, just to Friendly. Once you hit friendly, Fleet Master Firallon will offer you a short quest chain, and upon completing this chain you will get the Bloodsail Admiral's Hat and the FoS you need.
Of course, then you'll be hated by Booty Bay which will make using the town harder if you intend to do any quests there, but such is the cost of getting Bloodsail rep. You can always switch your At War with each faction back and start killing Bloodsail once you have the hat — it won't affect the FoS and won't stop you from getting the toy.
It's not super easy to get to Friendly with the Bloodsails in three days, but it's not impossible either. Get in there and kill some Booty Bay or Blackwater Raiders NPCs, get your rep up from Hated to Friendly, and go kill two of the top NPCs in Booty Bay — no pressure!
Originally posted September 16, 2021. Updated September 19, 2022.