News
Sep 19, 2022 8:00 am CT
What do you hope the "weekend only" players will see in WoW Dragonflight?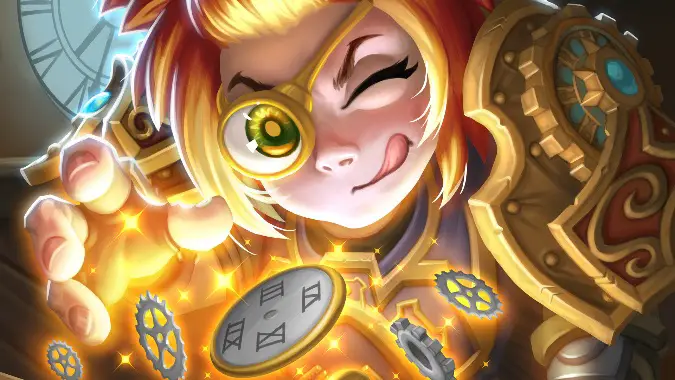 MMORPGs are time intensive games, but as I've gotten older, I'm finding I don't have the kind of free time I had even just a few years ago. I was perusing the Guild Recruitment forums and came across an ad for a "Casual" guild that only raided 9 hours per week. I had to chuckle at the 'only' 9 hours part. With my life right now, that feels like a huge amount of free time to dedicate to raiding.
Back when I was heavily into the raid scene, I would put easily 20+ hours a week into WoW between the actual raid and all the time spent outside of the game running dungeons for gear, farming gold, doing dailies for reputation, and everything else we do between raid nights.
Sometimes you have to know when enough is enough. I tried to make one night of raiding a week, and even that feels like a huge timesink. The game and my fellow players had to work around me, not the other way around.  That attitude came with tradeoffs and consequences, but I was willing to accept them. I eventually quite raiding, and even suspended my subscription for a while.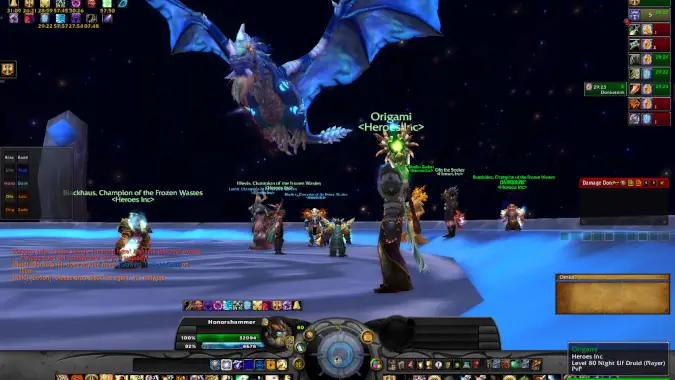 But as we get closer to Dragonflight, I feel the old longing again. There are new bosses to kill, but the biggest thing I miss are the friendships you create. When you spend that much time with people, even if you are killing Internet dragons, you have a shared experience and a shared interest that many friendships are based on. Even today, I can think back on the people I raided with in Heroes Inc, Mal Katai,  DoMiNiOn, Unusual Suspects, Devolve, Participation Ribbon, Lion's Pride Tavern, and Chain Reaction. That's a few of the Heroes Inc. guys in the screenshot above. I miss those guys.
I felt like over the course of Battle for Azeroth and Shadowlands, it got harder and harder to play WoW as a "weekender." Do you think Dragonflight will be more accommodating to a "weekender" style of play? Does role play a part? For instance, can a "weekender" style work for a DPS class, but not so much if you prefer to tank or heal?