Do this week's cute videos get your seal of approval?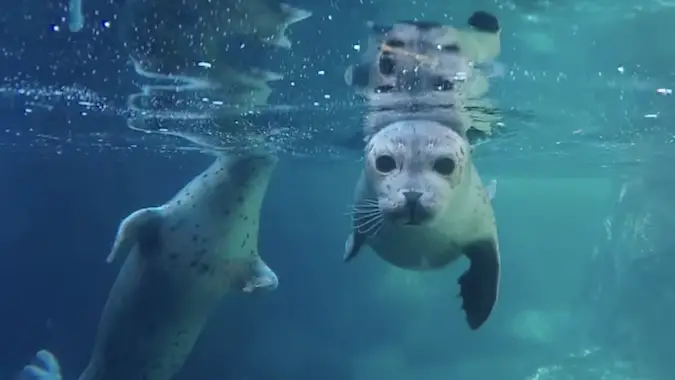 Who doesn't love a small seal swimming so sweetly at sea? No one. Seals are endlessly entertaining to watch. It's hard not to smile at their lovely movements and charming antics. Plus, have you seen those boop-able snoots and ginormous eyes? It's the ultimate in cute, as you can see for yourself in these clips.
Grace in motion
Seals have possibly the most adorable eyes of any aquatic creature.
Seriously, they're so flippin' graceful
Or should I say, so flipper-in' graceful?
Squeaky little cutie
You're in good company, seal friend. We humans talk to ourselves sometimes too.
"Oh hai!"
That is one heckin' round face.
"Oh my god!"
I enjoy both the beauty of this lovely seal and the pure unabashed joy of the videographer.
"You're a funny-looking bird."
I don't think this smartypants is convinced one little bit. But that won't interrupt a fun swim!