What wouldn't you do for a mount in World of Warcraft?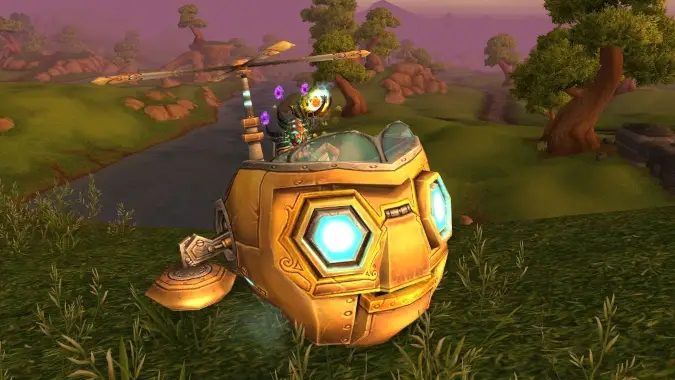 I've helped people get all sorts of achievements over the years to get mounts in World of Warcraft. Back when you needed it to get the Long Strange Trip It's Been achievement, I did so many School of Hard Knocks for people. I helped people get mounts in raids, helped them farm for drops, I even helped a friend find the Time Lost Proto Drake a few times.
The only mount I ever actually got from all of this was Mimiron's Head from Yogg-0, and in that case I didn't actually want it — I just rolled on it hoping to gift it to the guild's raid leader, who I felt deserved it. But he refused to take it and I ended up with it.
One of the ways Blizzard motivates people to do things in games is puts a mount on it. There's the recent Frost Brood Vanquisher Mount you could get for doing the Death Knight starting experience in Wrath Classic, for example. Zereth Mortis has craftable mounts you can learn which will keep people motivated on the content. There are book mounts and flying rat mounts and just so many kinds of mounts that you can get for buying an expansion's more expensive edition, or for completing a rock hard achievement, or for killing a difficult boss before the content is trivialized by higher level gear.
So I find myself wondering — is there anything they could do to make you say nope, not doing that even when they attach a sweet mount to it? People have done quests in Hearthstone to get mounts in WoW, for example. Would you do that? I didn't, because I just am not a very good Hearthstone player, but I did get a special Tyrael's Charger mount for playing Diablo 3 way back in 2012.
It feels like mounts always work on us. Have you ever said not this time, glowing astral worm thing, I'm not interested or do you find yourself breaking more often than not?