A cute post classic returns, with more sleeping puppies to make you smile (and possibly yawn)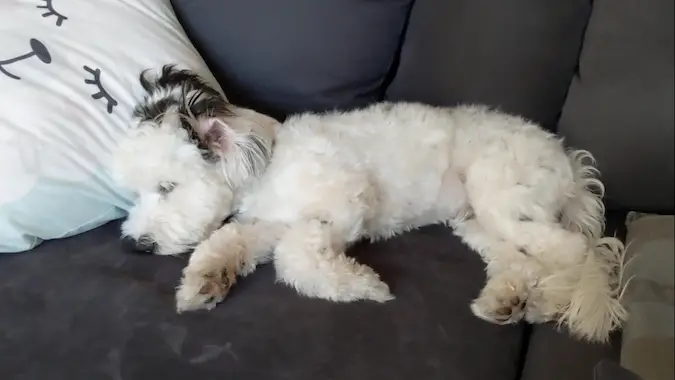 There are some pairings that are just absolute perfection. We at Cuteness HQ know that most people first think of delicious duos like chocolate and peanut butter or salt and pepper. And those are great! But we think there are some new pairs that are just as amazing and should be considered as their own idioms:
Doggos and dozing.
Cuddling and canines.
Friday and floofs.
We submit the following evidence of perfect pairings. Enjoy!
Sleepy and stretchy
Tiny and twitchy
Dozing and dreaming
Fluffiness and forty winks
Asleep and awoos
https://www.youtube.com/watch?v=O5tfYcTCvvM