The Queue: Into the breach once more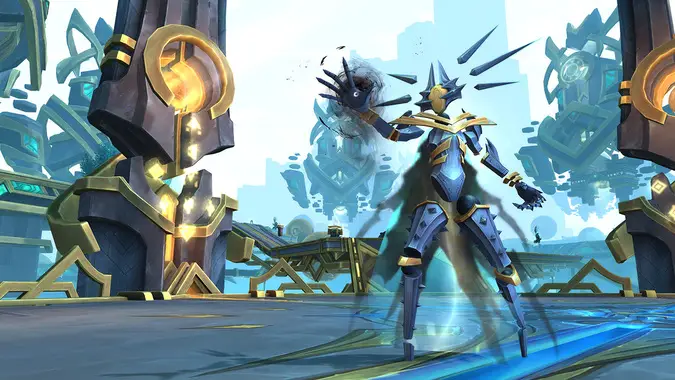 It's almost pre-patch time folks, and I can't wait. So let's prepare for our next round of adventures with a pre pre-patch Queue.
---
JALAMENOS THE ASCENDED ASKED:
Q4tQ: Since tier set bonuses are being disabled in the pre-patch, what's happening with covenant abilities and soulbinds?
Covenant abilities and Soulbinds will remain active during the pre-patch, and when the patch hits they will be disabled outside of Shadowlands zones. If you have a talent that now overlaps with any Covenant ability, the Covenant ability will be active, not the talent — so there's no doubling up.
Also, Legendaries will continue to function as usual, and after Dragonflight launches they'll only work in Shadowlands zones.
Really, as far as borrowed power systems go, I think this a pretty smooth transition. After the pre-patch, we'll have most of the power we're used to having… and then some, with talents. Set bonuses are going to be a loss, but a lot less than we've had the last few expansions.
---
ZUEL ASKED:
QftQ: Can we still get the AOTC achieve for the The Jailer, or is our chance done if we don't have it yet? Or more to the point, the associated mount?
Ahead of the Curve was only available for Season 3 — we're now well into Season 4, so it's long gone.
However, I do have good news: the mount is still available until Dragonflight. There are Friendship Crab runs if you need some help grabbing one over the next few weeks.
---
SOEROAH ASKED:
Do you think we should by rights get a Dragonflight musical trailer like we did back in BFA?
More seriously,do you think there's any chance we'll be able to unlock infinite dragon customisations for our mounts and/or our dracthyr (including the broken blue glowy skin cracks)?
I think that Hearthstone has proved that every expansion for every game needs song. And if it doesn't have a a song, one or more of the devs need to address the situation immediately. Follow Ben Brode's example and write a song!
But, okay, on to the next (possibly more serious) question. I feel like Infinite Dragonflight customizations are unlikely, unless we manage to make friends with them over the course of the story.
---
TETSEMI ASKED:
QftQ: Lets say you decide to start out 'fresh' this expansion as an Evoker, what, if anything, will you be wishing you had from your previous main? And what would you be glad to be free from?
Reputation. So many things are now account-wide — pets, mounts, achievements — but reputation is still locked to a single character. And while starting a new character at the start of the expansion isn't so bad, sometimes you may want to go back for cosmetics or other things of use… but it's locked away, where only the wrong characters can get it.
---
MR. PRONOUNCED JæKSDæDI, ESQ. ASKED:
What bygone fast food chains do you miss?
Well, not a chain … at least not that I recall … but there used to be a fast food place called Airport Haven on Airport Blvd in Austin (I don't recall this actually being near the airport, but Airport Blvd did run by the airport, at least back then). Their logo was a neon airplane, and they made really good strawberry milkshakes.
There are other places to get milkshakes, even good milkshakes, but it's just not the same. I don't know if it's because they were really amazing milkshakes or because I was younger, living in more innocent days, with happy memories and milkshakes.
Mmm, milkshakes.
And that's all I have for you today, my friends. I wish you all health and happiness — have a good afternoon and a good weekend to come. (And if good isn't in the cards, at least as good as may be.)
Take care and I'll see you back here next week.