Who are the GOATs? Goats are the GOATs. No, seriously, look how great these goats are.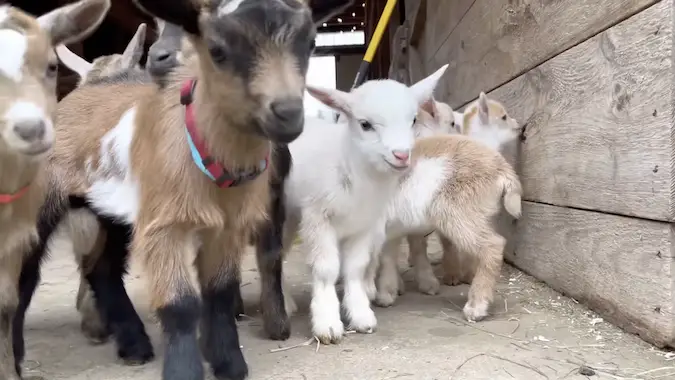 The phrase 'greatest of all time' is often abbreviated as 'GOAT.' Coincidence? We at Cuteness HQ think not. Whether they're prancing or dancing, frolicking or falling, there's nothing in this world quite so darling as a baby goat. They're certainly strong contenders for the title 'cutest of all time,' as you can see for yourself in the videos below.
"Hey guys!"
So adorably bouncy!
"Hmm, where should I sit?"
Everyone knows parents make the best pillows.
Baby goats on parade
Er, maybe it's more of a chaotic stampede than a parade…
Tiny goats, even cuter in slow-mo
Slow-motion headbutts are just as hilarious as I imagined they would be.
The rarest sighting of all:
A small goat in a state of calm.