WoW
Oct 21, 2022 2:00 pm CT
Don't worry, because the Carcinized Zerethsteed AOTC mount is still available during the Dragonflight pre-patch events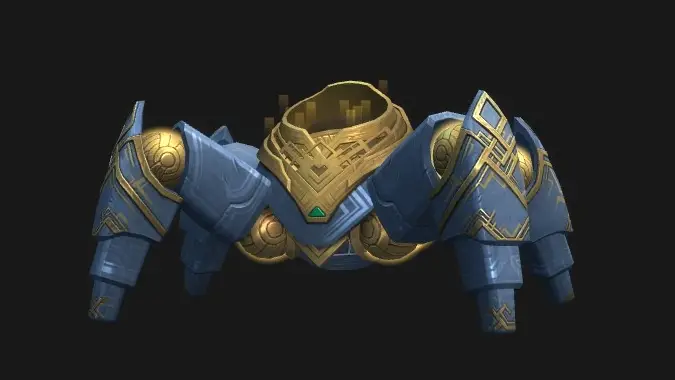 There's been a lot of consternation in the World of Warcraft community that the arrival of patch 10.0 and the end of season 4 would result in the inability to obtain Shadowlands' version of the final raid's Ahead of the Curve mount: the Carcinized Zerethsteed. Fear not, for while the Ahead of the Curve achievement is no longer available, the mount itself will still be obtainable until the release of Dragonflight.
This is great news because the mount is not only unique (albeit buggy) but it shares a model with Halondrus, the first major roadblock in the Race to World First for Sepulcher of the First Ones and the resulting source of many enjoyable memes.
It isn't actually the first time that the achievement became unavailable but the mount could still be earned. After the first Ahead of the Curve mount was achievement-based — the Kor'kron War Wolf, from what was then Normal difficulty Garrosh in Siege of Orgrimmar — the achievement and the quest drop that rewarded the mount have been distinct. In the runup to Battle for Azeroth the achievement was removed with the prepatch, but the Violet Spellwing could still be obtained, and the same thing occurred with the Uncorrupted Voidwing going into Shadowlands.
Despite this, it was a valid concern that the Zerethsteed could become unobtainable early, as season 4 will have lasted way longer than the typical interval between prepatch and expansion release. This confirmation that players will still be able to earn it until Dragonflight is a welcome one, giving players and groups like Perky Pugs (and their popular "#FriendshipCrab" runs) plenty of time to gear up and organize runs in order to obtain it. There is some concern that Sepulcher of the First Ones will be in Fated difficulty during the entire pre-patch interval, however, the Fated experience has proven to not be a huge difficulty jump so raiders should be able to handle it pretty easily.
Originally published May 26, 2022; updated October 21, 2022