Wilkommen to a special bilingual cute post, because you should know how to say 'guinea pig' in German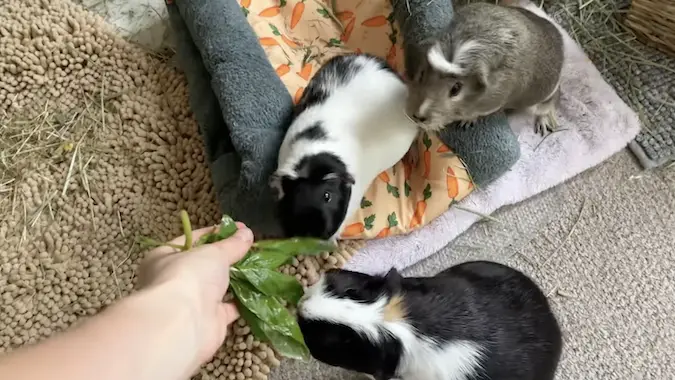 We at Cuteness HQ value more than just adorable animals. We're also big proponents of education. So, dear readers, today we wanted to offer a lesson in the German language. Here are some essential English words and their German translations (at least according to the Internet):
Cute = Niedlich
Animal = Tier
Video = Video
Finally, and most relevant to this article about das niedlich tier videos, the German word for 'guinea pig' is 'meerschweinchen.' Which, we must confess, is possibly the most fun word to say in the entire universe. Go ahead and practice your new language skills as you enjoy these majestic meerschweinchen.
One small step for man…
…one giant leap for guinea pig-kind.
The ultimate pop diva
This piggle really whips her hair back and forth.
So fresh and so clean
Don't be an outcast, little cutie.
It's essential to eat your veggies
A balanced diet helps critters achieve maximum cuteness, after all.
Li'l fuzzy faces
We're guessing you're glad you learned "neidlich."
Giddyup guinea pigs!
Oh, to have this much energy all the time…