WoW
Nov 15, 2022 5:00 pm CT
Are the WoW servers up yet? Yes!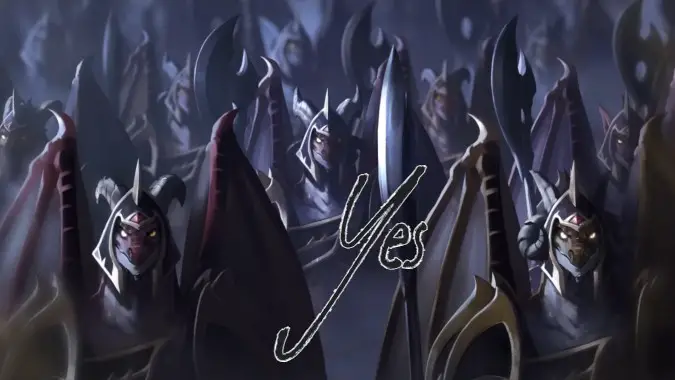 The World of Warcraft servers were taken down for extended maintenance to roll out the second phase of patch 10.0 content, but now the servers are back up! That means we now have playable Dracthyr Evokers, the Primal Storms pre-patch event, and the revamped Uldaman: Legacy of Tyr dungeon. The patch also includes a major reduction in the XP required to level from 50 to 60 — so even though the Winds of Wisdom buff is going away, it's going to be an even better time for leveling alts in that particular range.
The Primal Storms event and the new take on Uldaman will be immediately available to all players, and both will be great for gearing alts: the catchup gear from the event is ilevel 252, while Uldaman has a quest which rewards you with a guaranteed ilevel 278 weapon!
The ability to create Dracthyr Evoker characters will be limited to those who have pre-purchased the Dragonflight expansion. If you're eager to create your own scaly new character, or partake in any of the other pieces of content, keep in mind that maintenance is expected to take about eight hours, running from 7 a.m. PDT to 3 p.m. PDT:
MAINTENANCE SCHEDULE
11/15: #Warcraft #Dragonflight: 7:00am – 3:00pm (PDT) #WoWClassic & #WrathClassic: 7:00am – 8:00am (PDT) https://t.co/MMvRkad9GD pic.twitter.com/eT4STpgy33

— Blizzard CS – The Americas (@BlizzardCS) November 13, 2022
It's hard to say how long the servers will be down for, as they do sometimes surprise us by coming up earlier, while other times maintenance is extended for a few extra hours. The first phase of the pre-patch lasted several hours later than originally announced, and included additional maintenance the following day. So don't count on being able to play at the scheduled time!
In the meantime, you can ease the waiting by watching an official pre-launch stream on the Warcraft Twitch channel or the Warcraft YouTube channel. The stream begins at 9 a.m. PST.
Happy waiting, and hopefully our Dracthyr will be able to take the skies sooner rather than later!