How have you been feeling about the Dragonflight pre-patch and all its events?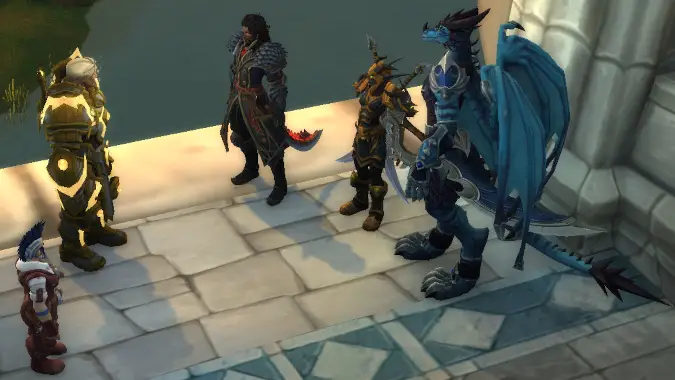 Honestly I've really enjoyed the Primal Storms so far, and I got one of my Warriors from level 50 to 57 in under two hours this week. Super excited for that, and hoping to farm up even more gear fairly soon for my army of Warrior alts as well as my Death Knight and Paladin characters. Maybe even my Hunter if there's time. Maybe I'll even roll that Dracthyr I keep swearing I won't roll because they can't be Warriors.
So I do wonder if I'm basically alone in my enjoyment. Not everything has gone swimmingly — my Uldaman Legacy of Tyr group fell apart when the tank noped out and I couldn't get the group to hang on long enough to let me switch over and take the role — apparently Warriors just aren't good tanks and they wanted a Druid or nothing. Ah well. It's just a setback but I did find it annoying that my poor Dwarf just missed out on their ilevel 278 sword. But that was a blip in an otherwise enjoyable past couple of days. With another week and change to go, I'm really excited by the time I'll spend slapping elemental jerks around waiting for Dragonflight.
But I am of course just one of many players and I'm always curious about what y'all think. Do you like the event? Do you wish we'd gotten it for longer? Would you have preferred we just skip it entirely and leap headfirst into Dragonflight? I can see reasons players would be excited, would be less than excited, would just want to get to the new stuff as soon as possible, or possibly are just spending the whole prepatch just wandering around watching conversations between people about who got married and where various Kings ended up in the past three years since Shadowlands canonically ended.
So what about you? Are you enjoying this prepatch or do you want to just move on already?