WoW
Dec 21, 2022 6:00 pm CT
Blizzard is planning big updates WoW holiday events in 2023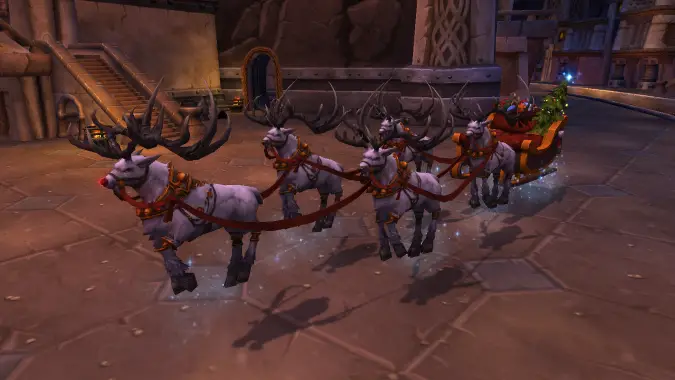 It's going to be a busy 2023 for World of Warcraft, with six content patches rolling out through the year. This includes two major content patches, but also four smaller patches which will, as Blizzard Executive Producer Holly Longdale explains, "keep expanding and evolving our world with new world events, updates to systems, and evergreen holidays, new dungeon experiences, [and] new narrative chapters" throughout the expansion.
But two of these smaller updates caught our eye: "Holiday Updates" in patch 10.0.7 and "Holiday Refresh" in patch 10.1.7. In-game holiday events have been a bit neglected over the years, most returning annually with the same events and rewards, with a new toy or cosmetic thrown in every few years to give you a reason to participate. Now it sounds like holidays will see a bigger rework.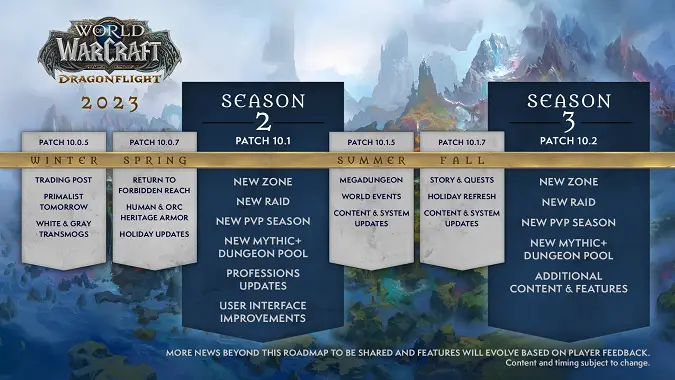 Currently, there are 10 major seasonal events in WoW, which generally last around two weeks. All of them offer some type of time-limited quests and themed rewards, and most of them been around for a very long time. Patch 7.1.5 (released in November 2016) added smaller micro-holidays that last for a day or two, which are more for playful shenaniganswithout substantial quests or rewards. Neither of these types of holidays have seen changes in recent years, and it's certainly time for them to get a some attention.
But which holidays will be updated, and how extensively? We still don't know. Blizzard's post on the 2023 roadmap doesn't provide much detail on holiday changes — nor does it explain the difference between the spring "update" and the fall "refresh." So while we're looking forward to the holiday revamp, we don't know whether we'll get a small refresh of the rewards pool or a major restructuring of holiday events and quests.
Regardless, the goal seems to be to make seasonal events and holidays better complement the other planned content releases this year. Hopefully these updates will make holidays something that players can look forward to again.