5 awesome cards to use at Marvel SNAP's Featured Location, Morag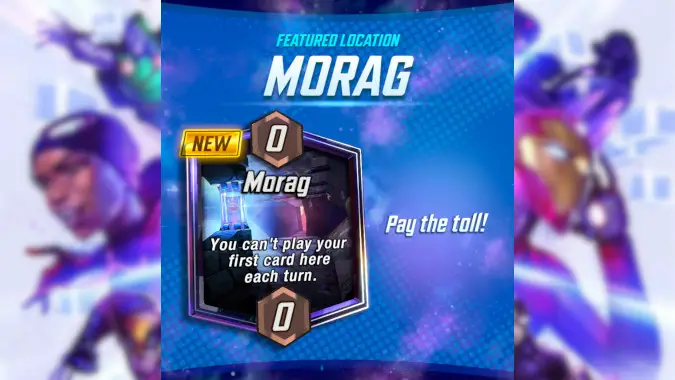 The next Featured Location in Marvel SNAP's The Power Cosmic season is Morag. Featured Locations, for those unaware, typically change over on Tuesdays and make a specific location more likely to appear. Let's take a look at some great cards to use while Morag is the Featured Location, though all of these cards will work to your benefit whenever you encounter the Morag Location in the future.
What is Morag? What's the key to winning when Morag is up?
Morag's first appearance in the Marvel Cinematic Universe came in 2014's Guardians of the Galaxy. Peter Quill aka Star Lord dances into the story and into our hearts as he steals the orb containing the Power Stone from a temple on Morag. The Disney+ series What If… shows an alternate version of those events with none other than T'challa himself as Star Lord. The MCU would again visit Morag in 2019's Avengers Endgame as James Rhodes aka War Machine and Nebula steal the Power Stone from Peter Quill as part of the time heist.
In Marvel SNAP, Morag forces you to play a card at another Location before you can play a card at the Morag Location. This applies each and every turn. You either need cards that can move, a way to spread your power to Morag, or you need some cheap cards to burn through in order to be able to play cards at Morag.
Let's look at some specific cards to take advantage of those strategies.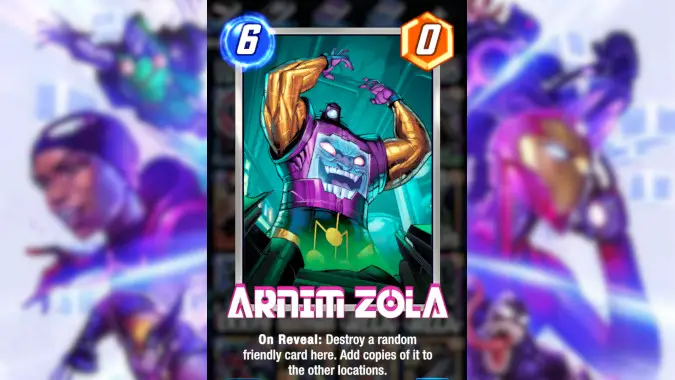 Arnim Zola
We start with cards that let you spread power into Morag. Armin Zola gets around the Morag restriction since he copies cards and doesn't play cards. It's similar to the way Arnim can get cards into a Flooded Location from Storm (On Reveal: Flood this location. Next turn is the last turn cards can be played here). Common targets are Black Panther (On Reveal: Double this card's Power), or She-Hulk (Costs 1 less for each unspent Energy last turn).
Doctor Doom (On Reveal: Add a 5-Power Doombot to each other location) can also spread power across your board by placing one of his Doombots at Morag. Klaw (Ongoing: The location to the right has +6 Power) can push power into Morag as long as Morag isn't the far right Location. Mister Fantastic (Ongoing: Adjacent locations have +2 Power) can also add power to Morag, but you'll probably need than just Reed Ricards' 2-Power to win the Location.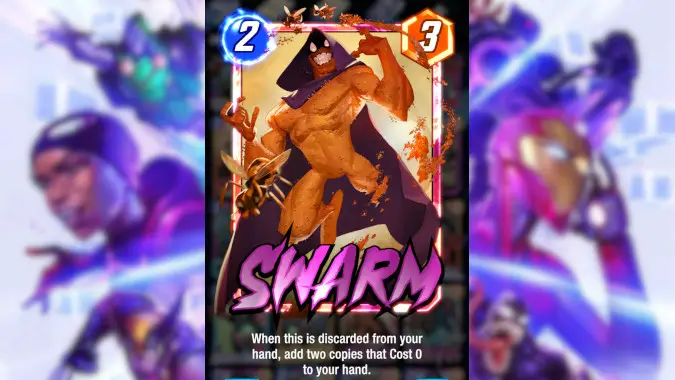 Swarm
Swarm is a popular choice for Discard based decks. Once the cost reduction is applied, you've got two zero-Energy cards allowing you to play cards at Morag on multiple turns with your full Energy. If you can hit your already discounted Swarm's with another Discard effect, you'll have two more cards essentially letting you play cards at Morag all game long.
The Hood (On Reveal: Add a Demon to your hand) is probably your next best option. In addition to the 1-Energy card, you also get the 1-Energy Demon token which gives you a another cheap option on your next turn. Yellowjacket (On Reveal: Afflict your other cards at this location with -1 Power) and Wasp (no ability) are both zero-Energy cards that would allow you to play cards at Morag the same turn with no Energy loss.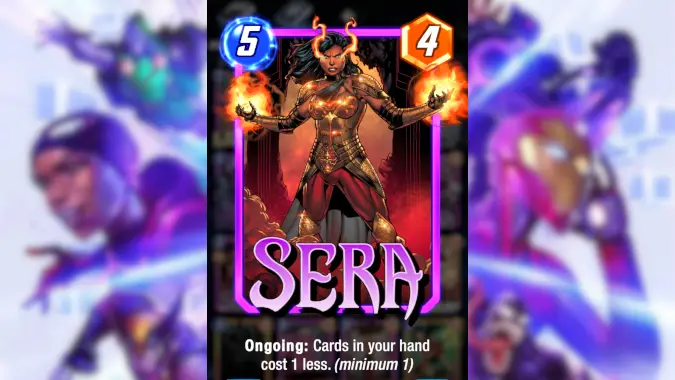 Sera
Sera is the absolute queen of card cost reduction. She allows for some surprising and explosive turn six plays. Psylocke (On Reveal: Next turn, you get +1 Energy) is another good ramp option. Quinjet (Ongoing: Cards that didn't start in your deck cost 1 less) paired with something like Sentinel (On Reveal: Add another Sentinel to your hand) or Moon Girl (On Reveal: Duplicate your hand) can give you some low cost options to play as well.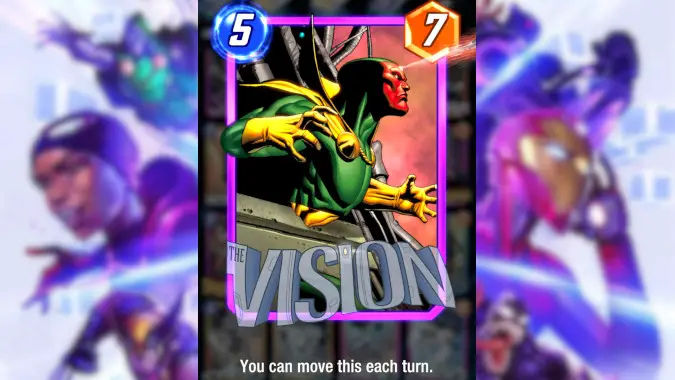 Vision
Vision is one of the better movement cards in the game. He gives you great flexibility with a strong Power stat, especially if you can combo him with Shuri (On Reveal: Double the Power of the next card you play). You can play Vision at one of the other Locations and then have him move to Morag. Nightcrawler (You can move this once) also allows you to move him to Morag, though with less power. Captain Marvel (At the end of the game, move to a location that wins you the game. (If possible)) is another option, but you're reliant on the AI to move her, and it only will if it will create a win for you. I would expect movement based decks in general to do well with Morag in play.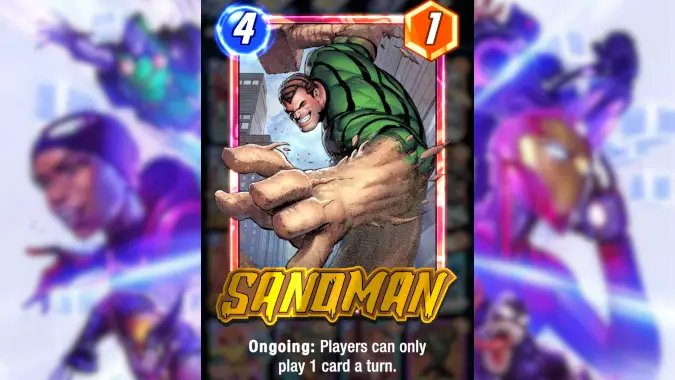 Sandman
Sandman is a counterplay to Morag. With Sandman in play, no one is playing cards at Morag outside of a move card as we mentioned above or an Arnim Zola/Doctor Doom. The Lamentis-1 Featured Location helped open players eyes to the power of Leech (On Reveal: Remove the abilities from all cards in your opponent's hand). He became part of the meta not long after that. I speculate that Morag could do the same thing for Sandman.
What are your ideas?
Morag brings some interesting decisions both to deck building and your plays each turn. Whether it is in your Location pool due to the event, or just one of the randomly chosen ones after the event, hopefully these cards and tips help you win! What other great cards have you used with Morag? Let us know in the comments.