How much of a story do you like in game genres that don't (necessarily) need one?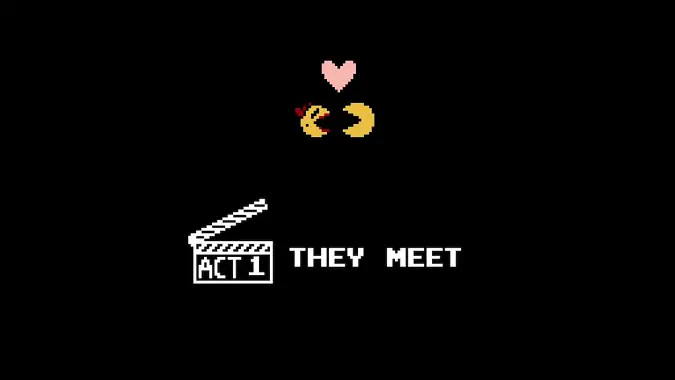 Video games have come a long way in the decades since Pong and Pac-man, but one thing they've always tried to do is tell a story. Whether Mario was trying to rescue his girlfriend Pauline from Donkey Kong or Ms. Pac-man and Pac-man having a meet cute, even the most basic platform game tried to give us a reason to jump or eat ghosts. As games got more complex their stories did too, even when a narrative wasn't really necessary to enjoy the game.
The one genre I always thought was odd to embrace storytelling was fighting games. At their basic level there really isn't a need for story outside of "you're all at a tournament, fight" but then the Street Fighter and Mortal Kombat franchises decided that wasn't enough and started crafting these larger stories around punching and kicking and Shoryuken and Get Over Here! The stories got involved enough that Hollywood actually made movies of the games, albeit with mixed results (personally I love the original Mortal Kombat film). One of the positive side effects to the incorporation of story into combat games is that properties that wouldn't normally make sense for the genre — the DC superhero Injustice series is a great example of this — can be given life with a suitable gamut of cutscenes between fights.
Another game franchise that grew into a story that helped feed its popularity is Diablo. The original was a simple dungeon crawling action game with only a hint of a plot, but by the time Diablo II hit the scene the players were treated to a fully developed world and story that wasn't truly necessary for its gameplay. We're all better off for it, I believe, but at the same time it's serendipitous that the choice was made to develop a mythology underneath a hack-and-slash action game when it wasn't required.
Probably one of the most surprising expansions of a "no narrative required" genre is what Riot did with League of Legends. The MOBA genre itself requires no overriding story, just a map and some cool abilities to fight other players with. Somehow LOL has leveraged its gaming popularity to become an entertainment behemoth: books and comic books, a ton of quality music videos with embedded narrative, and of course the hit animated series Arcane have all spun off from a simple game of lanes and cores.
It almost feels like a deep story is required for any game now — but I'll be honest, I'm still ok with games that don't try to weave a narrative around its playstyle. Metroid Dread had a story, yes, but it wasn't an important or immersive one and the game itself was still great without it. Sometimes I wonder if we need more games that don't have a full story staff behind them and instead just deliver the gaming mechanics players will enjoy.
What do you think? Are stories needed to enjoy a fighting game? Do you appreciate the narrative care behind franchises like Diablo and League of Legends are do you overlook them for the simple act of playing the game?