The Queue: It is the first Wednesday, my dudes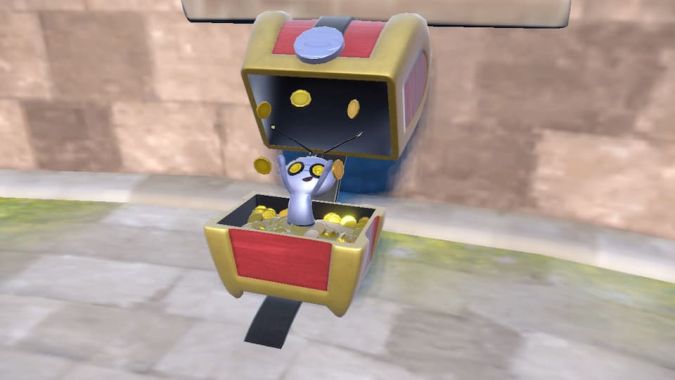 Hello and welcome to the first Wednesday of a new year! It's special in its own way, even if it's not too dissimilar from any other Wednesday.
One way it's similar to other Wednesdays?
The Queue.
---
RETPALLYJIL13 STARTS US OFF WITH AN EASY ONE:
Q4tQ: Do you pronounce it Kallegos or Kalekgos? The official pronunciation is unexpected.
I think I actually go more for the latter, but it's a very subtle "k" sound so it sounds like a mix of the two.
Update: I've now said it out loud like 20 times paying attention to what my tongue does and, yup, I definitely still try to at least include a bit of the "k" sound there.
---
MUSEDMOOSE REMINDS ME OF A NICE BOOST:
Q4tQ: did you remember to make sure to have the Darkmoon Faire rep buff up before turning in your weekly "get a bunch of renown" quest?
I did not, but I've also not done the weekly yet, so win-win for me! :D
---
KALCHEUS WANTS TO KNOW HOW I FEEL GOING BACK IN TIME:
Q4tQ Are you excited for the return of Timewalking?
Sure? It's always one of those things I want to do more of but never quite fit in the way I'd like. Once upon a time, I farmed for the mount more — but now I'm more just passively hoping it drops one of these days. (I also used to use it to level alts, but I'm not really an alt person so /shrug)
---
TIGER HAWKE ENCOUNTERS A GLITCH:
QftQ: Why is the mount collection achievement so slow to update?
I was at 299 of 300 for the Lord of the Reigns achievement. Then I acquired Experiment 12-B from Dragon Soul. However the mount achievement is still at 299.
I know this was answered by commenters, but this happens a lot if you have a character with a class-based mount (e.g., Paladins and Death Knights) but they're not the character you earned a new mount on. The game sees your character as only having 299 usable mounts, but the second you log into a character with a class-specific mount, you now have those 299 + 1 class mount and DING! Achievement toast.
---
MAALIN HATE-LOVES THE SOUP ZONE:
Q4tBlizz: When is the soup pot going to become a dismount zone so that wings aren't all you can see? What about adding a zone that keeps huge hunter pets away from the pot or shrinks them visually? When is the Community Feast event going to be sharded better? I just did it, after a fashion, and it was just a mass of names, wings, giant pets in the pot (well I couldn't actually tell if they were in it), and lag lag lag. I find it a small miracle that I actually received 5 tasks to do for the quest because that doesn't always happen. The quest itself didn't even pop up for a full minute after it started.
I know that this became especially noticeable during the weekly that asked players to participate in a feast, but all I can say is that Blizz is definitely looking to make it better. Hopefully sooner than later, but if it wasn't all done with a quick hotfix, I imagine they're trying to find a better long-term solution.
Here's hoping it all goes into effect soon — the community feast is a very cool idea! It's a shame to see technical elements interfere with the game experience.
---
VALENCEMAGI HAS SAVED CHROMIE AT SOME POINT IN THE FUTURE OR PAST:
Q4tQ: if you're doing Death of Chromie and you don't save her, do you still get your rep gains from the run?
Yes! That's actually a big part of the scenario — it's meant to be failed until you earn enough reputation to add a few bonuses via the talent system (or whatever it's called).
From what I understand of Deathloop, it's kind of like that — die to solve the mystery until you don't die anymore!
---
PETER LAKATOS WANTS TO LEVEL SOMETHING AS FAST AS JAMIE TACO:
Qftq: Never had a rogue before and considering levelling one. How fast paced it really are, say like compared to Havoc DH? I've read a bit upon them, but I'm more comfortable asking real people here over guides. I know they have faster GCD, but with Energy classes I always felt they can be on the slower side despite fast globals.
I can't speak from recent experience, but in the past — having really enjoyed both DHs and Rogues — I can say that DHs probably still feel faster overall but Assassination Rogues are probably the most comparable and still hecka fun.
But when your class is built around mobility AND fast combat (Demon Hunters), it's still gonna be harder for something built around stealth and fast combat to feel overall as fast/faster. Still, give Assassination a try. It's fun!
---
JABRONE77 IS CONFLICTED ABOUT IMMORTALITY:
I'm conflicted.
I really want to give Diablo Immortal a shot…. because you know, Diablo.
My question is how difficult is it to play without taking out your credit card? Is it so inconvenient that it's almost not worth it? Or is it actually a fun experience even without spending cash on it excessively?
I've seen plenty of videos and YouTube opinions, but I figured this would be a better place to ask. More of a "boots on the ground" type of environment if you get me.
Once again, not fully speaking from experience, but everything I've heard/read has indicated the game's primary story (i.e., leveling content) is a solid, fun, and free Diablo experience… but once you hit max-level, you hit a massive wall that's alleviated with money.
Worst case, I say try it (unless you genuinely don't trust yourself to resist purchasing) and put it down if you can't reach the end of the story without excessive paywalls.
That's our Queue for today! Have a great one, be kind to each other, and please leave lots of comments for tomorrow's writer!