Celebrate Diablo's anniversary with the annual Darkening of Tristram event, now live
We're celebrating a new anniversary of the release of the debut of the very first Diablo game, originally released on December 31, 1996. While you can now purchase the original game from GOG.com, Blizzard annually indulges our nostalgia with the Darkening of Tristram event, letting us chase down cultists and venture into vision of Tristram's past.
Cultists started to appear in Adventure Mode on December 31, but the event portal to Tristram opened later, on January 3 at 4:00 p.m. PST. Both the cultists and the portal will vanish on January 31st at 4:00 p.m. PST when both parts of the events end, giving you an entire glorious month to reap the rewards of this anniversary event.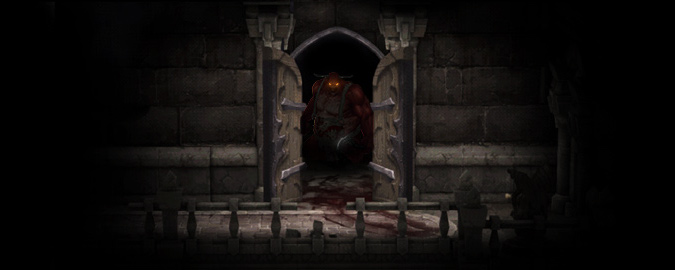 What is the Darkening of Tristram?
The Darkening of Tristram refers to the plot of Diablo 1, and during this event you're on a journey to free the original town of Tristram from the Lord of Terror and essentially enjoying Diablo 1 recreated inside Diablo 3. Diablo and his hellish minions await you from the Cathedral, which has become a killing field in Archbishop Lazarus' phony search for the lost Prince Albrecht. We explore the Cathedral in Act 1 of D3 to rescue Deckard Cain and defeat the Skeleton King, so this version of the Cathedral will be familiar to players both new and old.
The Darkening of Tristram comes to us via Blizzard's RetroVision, where graphics are adjusted to resemble the original game (including retro monster models such as the Butcher). The music and UI are similarly adapted to mimic D1, to give you that full 1996 gaming experience. Basically, it's a love letter to the game that started it all.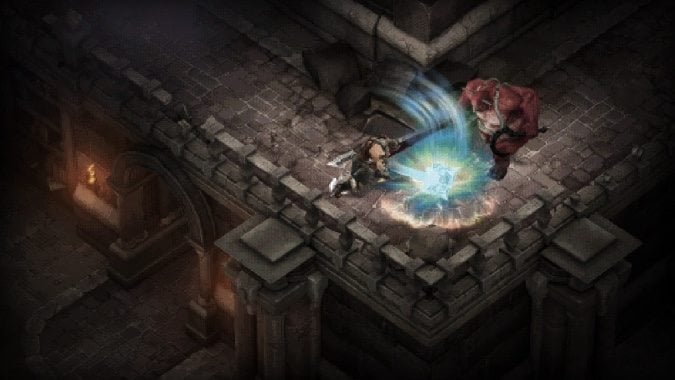 How do I get started?
Kicking off the anniversary event is relatively straightforward. Hunt the cultists in Adventure Mode to find clues leading you to a portal into Tristram's past. Alternatively, navigate to The Old Ruins in Act 1 and look for the red pentagram on the map labeled "The Darkening of Tristram."
Blizzard's official news post states that completing anniversary event activities yields "unique transmogrification effects, achievements, portraits, pets, and more." The cycling image from their news post shows new banner options, the baby Butcher pet (complete with cleaver and meat), and unique portrait frames. These rewards are exclusive to the event, so you have to knock out all requirements before the portal closes on January 31.
Heed the whispers of madness, drawing you closer and closer to the dungeon that started it all. Adventure forth, brave hero, to survive and reap the rewards or die like so many forgotten souls. Join us in fighting back the hellish hordes in the Darkening of Tristram event.
Originally published December 29, 2020. Updated January 9, 2023.