What we know about Blizzard's upcoming survival game (not much!)
On January 25, 2022, Blizzard announced that they were "building a survival game in an all-new universe." The news was as exciting as it was shocking for many of us long-term Blizzard fans. But it's been almost a year since that major announcement, and we have yet to hear anything about what the game might be about… so for now, all we can do is speculate.
We have few hard facts about this new survival game. What we do know is that it won't be pulling from already established universes, so it won't be a spinoff of Overwatch, Diablo, Warcraft, or StarCraft (so no StarCraft Ghost revival, sad to say), and it will be available for console and PC. That still leaves a lot to the imagination, so let's dig in and discuss what we know (and what we can guess) about Blizzard's upcoming survival game.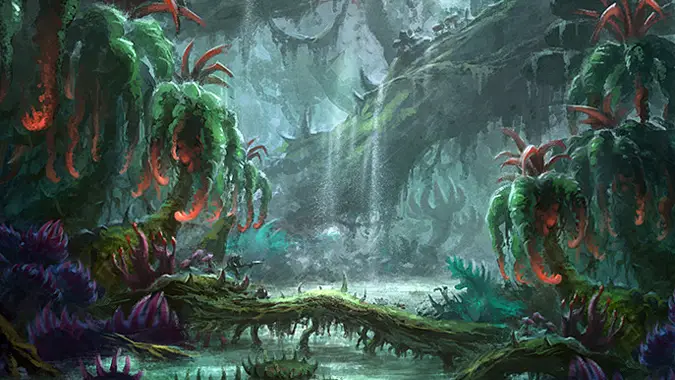 What could Blizzard's survival game be like?
Looking at the available job postings, we know that Blizzard is looking for a Lead Mission Designer; a Senior II World Designer; a Lead Artist, Buildings; a Lead Social Game Designer; and a Senior Combat Designer, among others. In the job descriptions, it describes the game as a new IP, with FPS and multiplayer content. Most importantly, it will have buildings. The job description for the Lead Social Game Designer mentions motivating players "in ways both competitive and collaborative." Therefore we are looking at a survival game with some PVP action as well as opportunities for teaming up with your friends.
Survival games have been around for many years and through many console generations, but there has been an uptick in survival game releases in the past few years. Games like Minecraft, Subnautica, No Man's Sky, Rust, Grounded, Don't Starve, and ARK: Survival Evolved, have garnered large player bases and dedicated fans. The idea of being dropped in hostile territory with only your crafting skills and wits to help you survive is appealing to many players. Most survival games are characterized by their ability to make the world around you challenging to live in, so when you are able to successfully establish a fort, a house, or rebuild a civilization, it's a great accomplishment. These games are all about resource management, scouting, crafting, combat, and dealing with harsh environments and merciless enemies, things that Blizzard has a deep knowledge of.
In thinking about what kind of survival game Blizzard might develop, the sky is truly the limit. Blizzard has given us adventures in a space setting, a medieval fantasy setting, a gothic horror setting, and a futuristic hero setting, so this next setting could be anything from a time period game to a futuristic shooter. But what I don't see is Blizzard creating a game that's similar to Escape from Tarkov or The Forest; however, I wouldn't be surprised if it plays more like Rend, a game developed by former Blizzard employees at Frostkeep Studios. Rend is a faction-based competitive survival game set in a Nordic-inspired universe. In the game, you choose a faction, and together with other faction players, you find resources, craft weapons and armor, and build forts, all the while competing with other factions. Rend, unfortunately, is no longer a supported game, but this genre seems like something Blizzard could take the reins on.
Whatever game Blizzard decides to develop, we know that it will be amazingly lore-heavy (possibly thanks to the return of Metzen?) and will pull from all the good parts of current Blizzard games. We will have tons of crafting options, multiple character classes and races to choose from, a ton of gear to find, major bosses to fight, and a PVP system that you will either enjoy tremendously or rage quit immediately.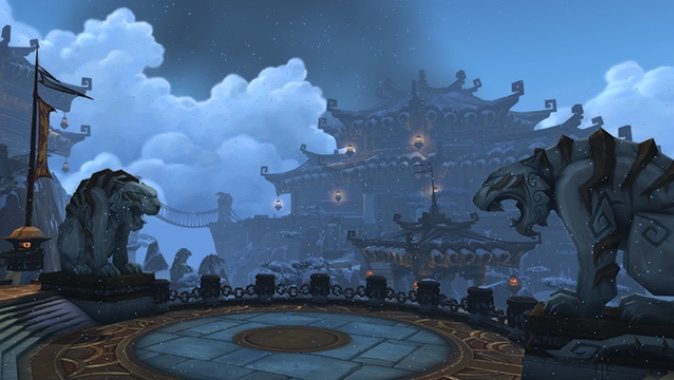 When will Blizzard's new survival game be released?
The release date is the second biggest question mark we have right now. In normal Blizzard fashion, we probably won't be seeing this game any time soon. When Overwatch was announced at BlizzCon 2014, it would still be another two years before it was released, but the game had been in the works for a few years prior to the reveal. The same thing happened with Diablo IV and its announcement at BlizzCon 2019. We had to wait four more years for its 2023 release date. We will be extremely lucky if we receive any updates about the game during BlizzCon 2023, but if we do, assume that the game won't be released until 2026 at the earliest. It is worth noting that this new game wasn't mentioned in the recent investors' calls, so that implies that we are years out from release.
Until then, we will continue to speculate and share information as it comes out.