The Overwatch 2 Lunar New Year event is live with festive brawls and cosmetics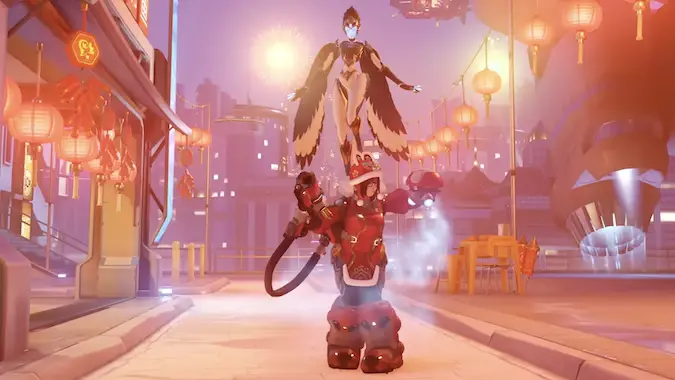 What better way to kick off a new year than by playing buckets of Overwatch 2? The team shooter runs several limited-time events tied to big moments on the calendar, and 2023 is kicking off with the annual Lunar New Year celebration. This special event is live now, with the Lunar New Year 2023 festivities happening from January 17 through February 1.
The Year of the Rabbit brings back limited time Arcade game modes into the rotation. Go with a classic in Capture the Flag or the faster-paced Capture the Flag Blitz. There's even a Competitive version of CTF for those of you who want extra challenge. Or try out Bounty Hunter, one of the newest additions to the Overwatch Arcade lineup that offers a riff on the free-for-all deathmatch gameplay. Completing matches in these Lunar New Year brawls will get you closer to unlocking challenges. The event challenges will give you bonus cosmetics, and finishing four of them will unlock the bird-like Kkachi Echo skin. You may already have this legendary look in your collection from the original game.
We're also expecting to see some Lunar New Year looks cycling into the Shop during both weeks of the Year of the Rabbit celebration. Keep an eye out for Mei's cute bunny-inspired red coat from the Season 2 trailer. The other way to snag some festive looks during the event is with Twitch Drops. Two hours of viewing rewards you with the Lion Roars victory pose for Moira. An additional four hours grants you Moira's Masked Dancer Legendary skin. Make sure you have your Blizzard and Twitch accounts linked before you start watching.
Gong xi fa cai!