Here are all the rewards on the new track for Battlegrounds Season 3
Hearthstone Battlegrounds Season 3 is here, and there's a fresh track full of rewards you can obtain by playing games. This time around, the rewards are Silvermoon-themed for the most part — though there are a few Scourge-themed ones as well, since much like with the current March of the Lich King expansion for Constructed, those two sides are ready to duke it out.
As was the case in the previous season, this track will contain both free rewards that all players can get and paid reward exclusive for players who decide to get the Season Pass. That Season Pass can be obtained with either 1500 Runestones (the in-game currency that can be purchased with real money), or with a direct $15 purchase from the Battle.Net shop.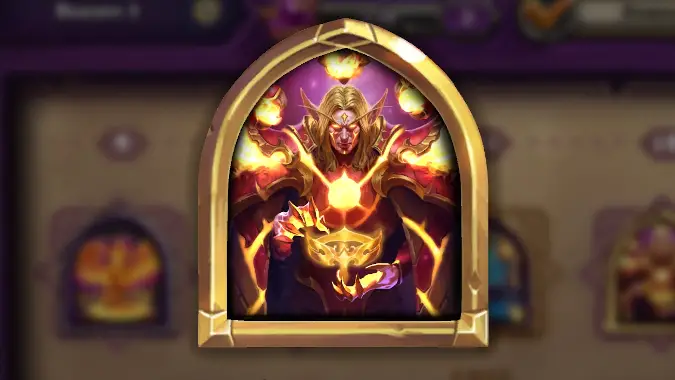 Which paid rewards are included on the Season 3 Hearthstone Battlegrounds Track?
Here are all of the paid rewards on the Season 3 Battlegrounds Track, available to players who purchase the Season Pass:
15 Hero Skins:

4 Legendary:

Sindragosa of the Scourge
Savior Kael'thas
Rune Raised Galakrond
Cariel, the Chosen

3 Epic:

Commander Vanndar
Bonethresher Sneed
Deathwing, Risen

8 Rare:

Phoenix-flight Kragg
Sunfed Rakanishu
Scourgestorm Millhouse
Sunwell Nguyen
Scourgewind Chenvaala
Scourgewolf Drek'thar
Off-Duty A. F. Kay
Ozumat, Glacial Horror

3 Strikes:
9 Rare Emotes:

Cariel, the Chosen
Silvermoon Dawngrasp
Silvermoon Nguyen
Silvermoon Tavish
Silvermoon Phoenix
Prince Kael'thas
Scourge Arthas
Shady Deathwhisper
Scourge Zombie

A Rare Bartender:
A Rare Board: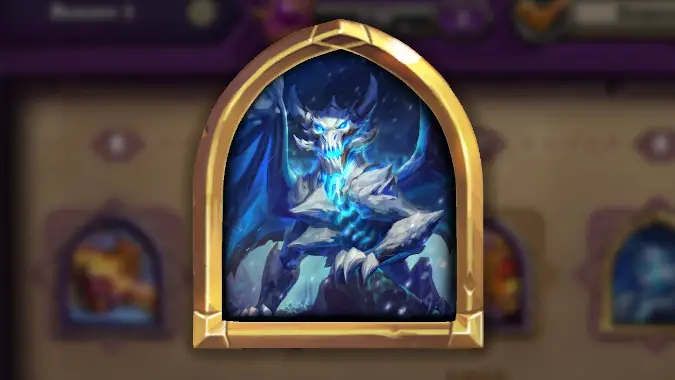 Which free rewards are on the Hearthstone Battlegrounds Track for Season 3?
And these are the free rewards on the Season 3 Battlegrounds Track, available to all players:
5 Hero Skins:

1 Legendary:
2 Epic:

Icelord Jaraxxus
Scoutmaster Tavish

2 Rare:

Silverguard Faelin
Skellywock

2 Strikes:
3 Rare Emotes:

Scourge Sindragosa
Scourge Millhouse
Plague Rat
Keep in mind that you don't get all of those cosmetics as soon as you purchase the Season Pass. You'll still need to play games in order to earn XP, which then unlocks those rewards on the track. With each new level you earn on the track there's a new reward up for grabs for paid players, while free ones get one every few levels.
Season 3 should last for around four months, so that's the time you have to earn everything — but thankfully that's usually more than enough time, even if you play the game casually.