The Queue: Febuary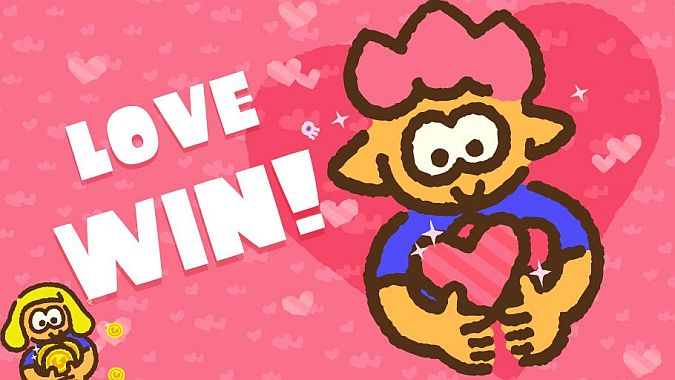 Happy second-month-of-the-year, y'all! It's a short month, but it's also the only month that regularly falls into a nice, neat four weeks.
Then again, it's got that whole "silent R" thing goin' on.
Regardless, we're not here for Rs — we're here for As and…
The Queue.
---
KALCHEUS THINKS I'VE DONE MORE PREP WORK:
Q4tQ What are you going to get from the Trading Post in February? I think I'm going to just get the Flail and the Bow and save the rest for March.
For better or worse, I'm going into Febrewary with as little knowledge about the Trading Post as possible. It's one of those things that I'll probably get mega-invested in sooner than later… but for now, it's designed to be a bonus for just playing the game, so I'm gonna treat it as such and let the Tendies fall where they may.
---
PETER LAKATOS WANTS A MEGA-ZONE:
qftq: Do you think wow could pull off a zone wide city as a levelling zone, or patch zone, like the entirety is a huge city with it's streets and alleys, but parks and squares as well, so it would not get monotonous, with different quarters. We could even have forest parts , like how Winterfell in game of thrones has its own Old forest within the castle walls (which is way bigger in the books, than in the series) Suramar was similar, but the zone itself was still partly the forested areas outside the magical dome.
Like the city in Dragon Age 2 , where most of the game took place, but you know, more varied. When you cross into the zone you enter a gate and from there on its the city itself.
It's less if I think WoW/Blizz could pull it off — they totally could — and more about how players would feel. I still maintain that Vashj'ir is one of the best, most unique zones in the game, but most players* will opt to skip it since it doesn't offer the standard/fastest route. (It's also been a little gutted since its release, but that's a different story.)
I think the challenge would come in the sense of scale. Do you make it a large, sprawling city so that there's a lot of space between areas and people but it's still technically a city? Or do you make it more like Suramar, which was pretty densely packed? If you do the latter, you also run into the issue of performance — Surmar's Nightborne are lower polygon count (or something to that effect) and that's because Blizzard needed to be to keep the zone from being overcrowded. (That's also the reason the player models were different from what we'd been used to.)
To me, the answer is that you do a bit of both! But at a certain point, you're also going to stretch the definition of what players will consider a city.
So TL;DR, yes, Blizz can do it but I'm not sure it would be the kind of thing players love more than once.
*I am, of course, not speaking about players who just plain have trouble with this type of 3D environment.
---
BOVEN WHITEHOOF ASKS SOMETHING WITHOUT CONTEXT:
Gah. Is there a Marshmallow pic to boop that I missed, or are we supposed to go back and boop last week's?
Okay, I eventually caught on to what this was, but hoo boy, without context did this sound odd.
Boop on, you lovely Queuemans, boop on.
---
BRUIN WANTS TO LOOK FANCY, INNIT?
does starting a worgen give you any tmogs these days?
It does! You'll have to go through the various armor types to get it all, and I believe there may be a bit of questing to unlock eeeeverything, but you'll get the grey and white appearances when you do.
---
JALAMENOS ASKS ABOUT THE TIME SKIP:
Q4tQ: What do you imagine your character(s) were up to in the 5-year timeskip?
Just lying in a hammock, watching the sunset, or did they go on an unscripted adventure?
Personally I have a rough outline of a story involving my Shaman leading up an internal affairs investigation in the Earthen Ring, one that eventually was revealed to link directly to the Primalists.
I feel like I've answered this before and am now self-conscious that I'm going to answer something tooootally differently than before but oh well.
I think my character probably would've spent most of the time spreading the good word of Yogg. If possible, also some super shady shizz in line with all the Sylvanas-favoring choices I made back in BFA.
But mostly Void/Old God-related shenanigans.
That's it for today! I hope you all have a lovely day, evening, month, and so forth. Please leave lots of queuestions for tomorrow's writer. Cheers!