Enjoy some cuteness with great astuteness under the sea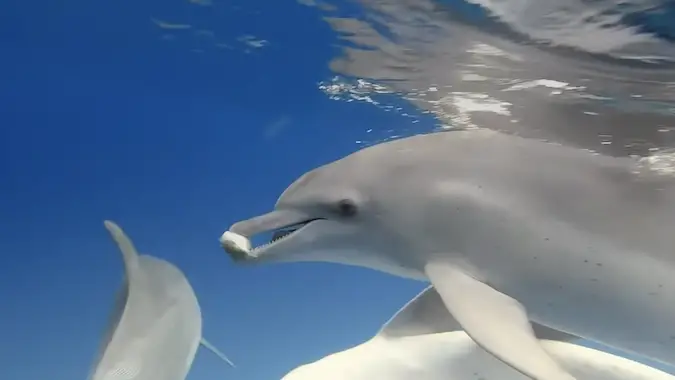 As a wise cartoon crustacean once said, "The human world, it's a mess." Maybe he was on to something. Because if you watch even one video of the fun and frolicking that our underwater friends get up to, it sure seems like they're having a pretty fabulous time. So why not start your weekend with a splash?
Sometimes it IS all sunshine and rainbows
Pretty peaceful for such massive creatures.
Beluga bops
Who knew whales could boogie down so adorably?
Woo!
Some truly astonishing aqua acrobatics on display there.
Not to be outdone…
Some truly chef-kiss worthy reactions on the boat there.
Possibly the most hilarious educational clip yet
Pass the pufferfish, dude.