When does Diablo 3 Season 28 start? February 24!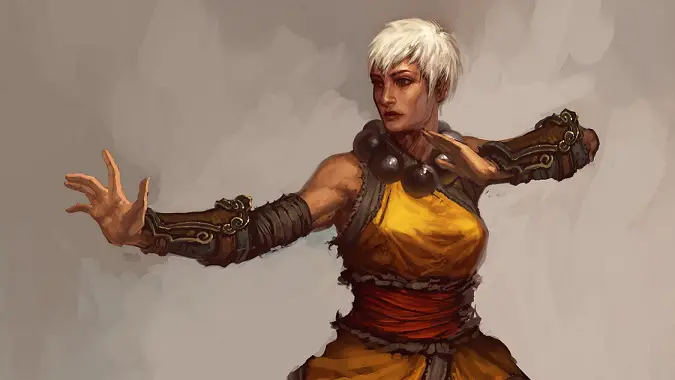 Diablo 3 Season 27 is ending this weekend, so it's your last chance to enjoy upgrading your gear to Primal Ancient levels through Angelic Crucibles. But there's a new challenge coming soon when Season 28 starts, because the Diablo team has now confirmed that Season 28 will start on Friday, February 24, 2023.
Season 28: Rites of Sanctuary is one of the biggest updates we've seen to Diablo 3 since launch, featuring an extensive new talent tree system. You progress down the tree by sacrificing items — sometimes particularly valuable items, like the Staff of Herding — to the Altar of Rites in order to gain new unique powers.
And with Diablo 4 is slated for release on June 6, 2023, it's possible that Season 28 will be the last update we see for Diablo 3, in which case it's a pretty good swan song for the 10-year-old game. We would usually expect Season 29 to start around the time Diablo 4 launches, so we may see Blizzard focus fully on the latest entry in the franchise, which will have its own Seasons. And D4 excitement is at an all-time high, as we're likely to see open beta announced this weekend at IGN Fan Fest.
Whatever comes next, Season 27 will go down as the longest season we've seen in Diablo 3 at six months. While we aren't holding our breath  on a Season 29, it's also possible that we'll see future D3 Seasons on a longer timeline, giving Diablo fans something to do between D4 content drops. After all, Diablo 2 is still going strong 22 years after its launch and just launched Ladder Season 3 for Diablo 2: Resurrected complete with new Rune Words. There's a chance there's enough interest in the franchise to support three Diablo games… or perhaps the game's own remastered edition in coming years.
Until then, you still have a little time to complete the season's journey for Season 27 and earn yourself a terrifyingly adorable (or adorably terrifying, your choice), arm-wielding zombie dog — but act fast, because Season 27 ends on Sunday, February 19.
Originally published Sep 12, 2022, updated February 17, 2023