The Queue: Friday is a state of mind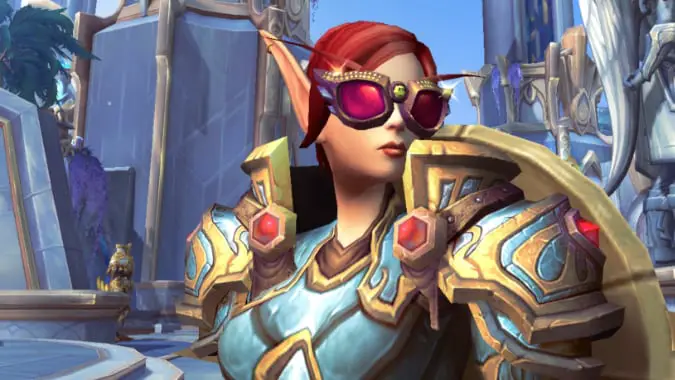 If Friday is a state of mind, then it is always Friday and it is never Friday. All week we hope for Friday, and when Friday comes we wait for five o'clock when we can go off to our exciting weekend plans, and then the weekend zooms by and it's Monday again. That Friday feeling is fleeting, ephemeral, and always out of reach — either in a too distant future or drifting into the past, but never the present.
But for this brief moment in time, it is Friday. Let us enjoy our Friday together for the brief time it lasts. Let's Queue.
---
MUSEDMOOSE ASKED:
Q4tQ: do the renown factions in DF have reward chests after you hit max level, like the paragon boxes from other expansions? Asking because, to my complete surprise, I'm about to hit 25 with the expedition, and I have no idea if the rewards keep coming.
Yes, but they aren't like previous paragon boxes where you had the chance of getting pets or mounts — it's just mats and resources. I imagine I'll collect them now that I've hit 25 with Expedition myself, because just doing everyday things is going to wind up earning at least some rep, but it won't be worth grinding for more.
It's kind of refreshing, really. The grind isn't endless. I can just stop now.
---
BRUIN ASKED:
When will we see Sylvanas next? Do you think she'll be invited to the wedding of Lor'thermar and Thalryssa? She can't bring a plus one, though.
If we don't get to go to Lor'themar and Thalyssra's wedding, Sylvanas doesn't get to go either. We've beaten her in a raid fight, and I will do it again if that's what it takes.
Unless she's willing to take me as her plus one so I can go to the wedding. Then it might be okay.
I'd find a Mage to open a portal or something so you could all come too, don't worry. It's the Azerothian party of the year; everyone should be invited.
Even, I suppose, Sylvanas. Perhaps she deserves to have a nice day out.
But only if I'm invited too.
---
DRACONICMAN ASKED:
Q4tQ: What weapon or armor look that's in the game files but not currently attached to an item do you want to come to the trading post so that you can transmog it? Personally I want the fel green Gurthalak, Voice or the Deeps that God-King Skovald uses, or possibly the green and/or blue variants of Zoid's Firelit Greatsword. (maybe the green one would be called Zoid's Felfirelit Greatsword?)
I want hats I can wear while also wearing sunglasses.
I have to wear my sunglasses.
But there are also many fabulous hats.
None worth taking off my sunglasses, but still. Hats! Hats and sunglasses are a brilliant combination! Come on, Blizzard, and give me some hats!
---
STEWART ASKED:
Guess who forget to pick up the catalyst weekly before doing the world boss on 4 of his 5 level 70s?
Oh gosh, is it me? I hope it isn't me.
And that's all for now, my Friday (hopefully everyday) friends. Take care of yourself and enjoy this moment while it lasts. Have a good weekend, pet a dog, play a video game, read a book, or find something else that brings you joy. Fridays are shor and weeks are long, so hold on to the weekend while you can.