Where is the Altar of Rites in Diablo 3 Season 28?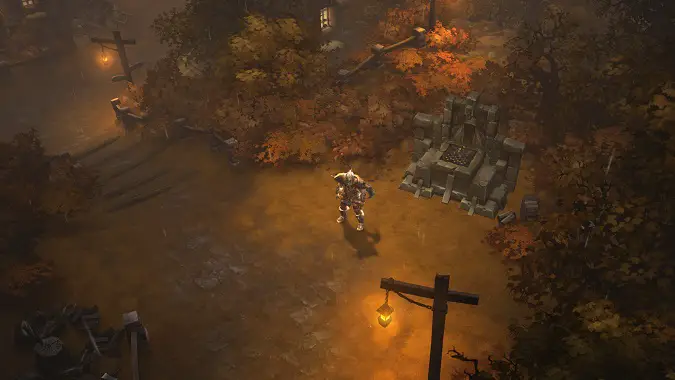 Diablo 3 Season 28: Rites of Sanctuary is up and running with the Altar of Rites, which combines previous themes, item buffs, and new boosts into one big talent tree, letting you "buy" new abilities by sacrificing things like blood shards or crafting materials. But you have to find the Altar of Rites to unlock each new power. So where is the Altar of Rites so you can make these sacrifices?
Believe it or not, the flavor text explains just where to find it:
"Oh, the pursuit of coin makes you do the most foolish things, but mining is profitable. Our search for ancient Nephalem artifacts forces us to enter a mangled mass of corroding foliage and decaying flora. We chipped away at stone after stone until my tool made a hardy thunk into the rock and the foulest stream of gas spewed out. The other miners helped me dig out the biggest artifact I've ever seen—an ominous-looking altar. As we began to investigate this curious find, a faint whisper infiltrated my thoughts. It was not one voice, but a collective. Who they are I'm unsure of, but I can be certain that we must share our discovery with others. We began the long haul back to New Tristram with our prized discovery. A few days passed, many townsfolk came to view the Altar and left. Then, the Nephalem marched into town and requested to see the Altar. . ."
— New Tristram Miner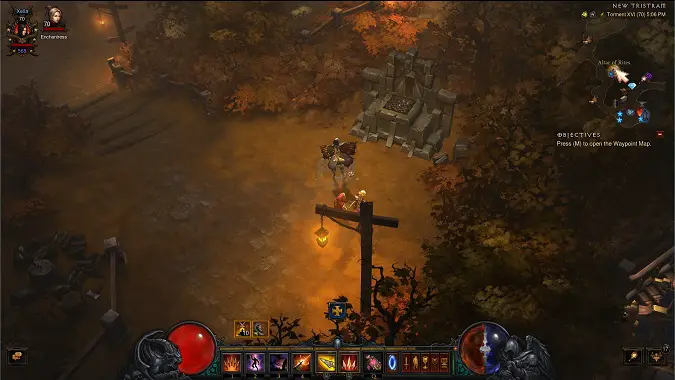 Find the Altar of Rites in New Tristram
The Altar of Rites is located in New Tristram at the bend in the path between the Collector vendor and the Fence vendor. But as you progress through the game, the Altar doesn't come with you: it's only available in New Tristram. If you're in any other hub — such as Act 2's Hidden Camp — you will not see the glowing shield on your screen that indicates the Altar of Rites.
You may remember the altar's seasonal home from the Diablo 3 story mode — Myriam the Mystic hangs out in this little nook initially after you discover her. But don't worry — in adventure mode, she's found between the jeweler and the healer. Your transmog and enchant capabilities are safe!
Diablo 3 Season 28 is live now, so you can go to New Tristram to make your own sacrifices to the Altar of Rites. Go earn yourself one more beautiful cosmetic pet — Taennin the Tiny — before Diablo 4 comes out June 6.