Tips and Tricks for Diablo 3 Season 28's Altar of Rites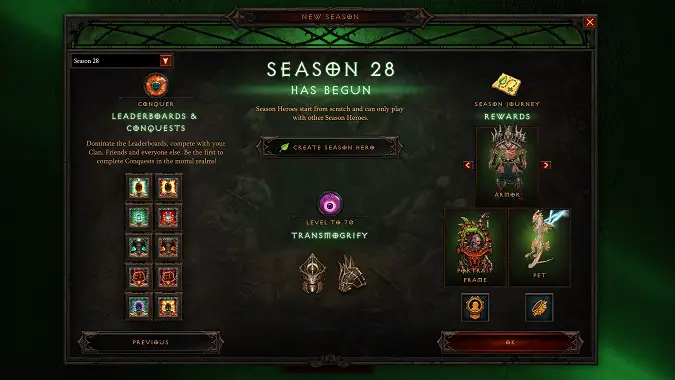 Diablo 3 Season 28: Rites of Sanctuary underway and introduced the Altar of Rites to New Tristram, which grants powerful (account-wide) boons — but with a price. It's still Diablo, after all. There will be a lot to keep in mind for completing the Altar, but it's worth it for the amazing wings cosmetic at the end of the tree.
Here are a slew of tips, tricks, and notes from our PTR testing to get you going.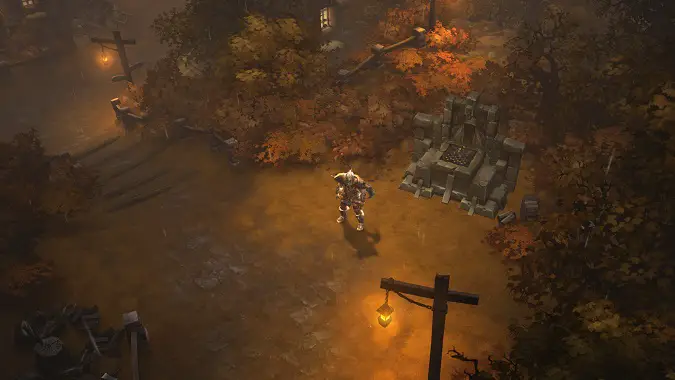 Some Altar of Rites backstory
You may have noticed some of the Altar nodes are familiar. Doubling the amount of Death's Breaths that drop is the bonus from the Sage's set. Illusory Boots grant Passability. Paragon points grant up to 25% movement speed. All these node choices are valuable because they mean stacked bonuses, or one less gear choice.
Some of the bonuses are also new to us. For example, the community has wanted pets to pick up more than gold for… well, a while. Now we have a node for pets to pick up Death's Breaths, and another in the same tier for pets to pick up and salvage common (white), magic (blue), and rare (yellow) items, sparing you slowing down for 95% of your drops and preserving your bag space for much longer than has shown up previously in Diablo.
But to achieve these miraculous boons, in classic Diablo way, we have to sacrifice. Starting out, it's small — a few resources we'll have loads of within the first few weeks. The last 10 choices are going to hurt. The Staff of Herding alone is a huge time investment. And you're just going to destroy it, to power the altar.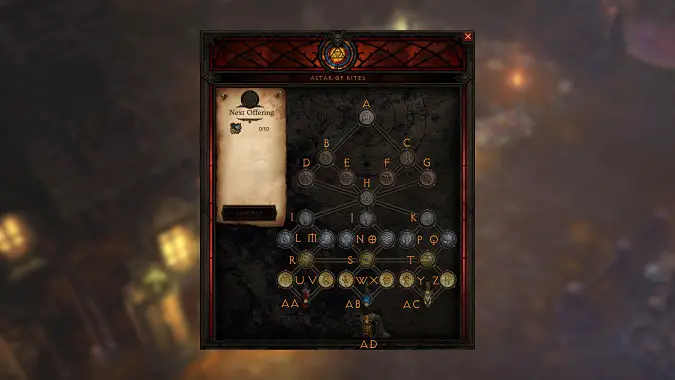 Tips and Tricks for your first few days
First, and probably most importantly — there is no respeccing the altar! Once you chose a node, it's unlocked. Be very careful and deliberate when you're making choices.
You have a big choice to make right at the onset, before you even touch the altar. Will you save your Challenge Rift cache to unlock your 15th node, or open it for the early gear investments for yourself? If you're in a group, you may have an agreement with an EU friend to craft you some Rare 70 gear from their NA cache (as you will do for them). If you're a solo player, you can either save the cache (slowing down your leveling a bit) to unlock as much of the Altar as possible or wait until Monday (a whopping three days) before unlocking more than 14 nodes. Think about how hard you're going to be blasting this first weekend and if you have any leaderboard goals, then make the call.
As previously noted, you won't unlock more than the first two nodes before level 70. Fortunately, you only have three to chose from. Anointed is mostly valuable during the leveling process, whereas Mirror as long-term value.
When the Altar sacrifices costs are a specific item, it'll act exactly like Blacksmith salvaging. Click the node you want next, then click the Sacrifice button. This changes your mouse to the familiar salvaging hammer icon, which you now use to click the sacrificial item in your bags.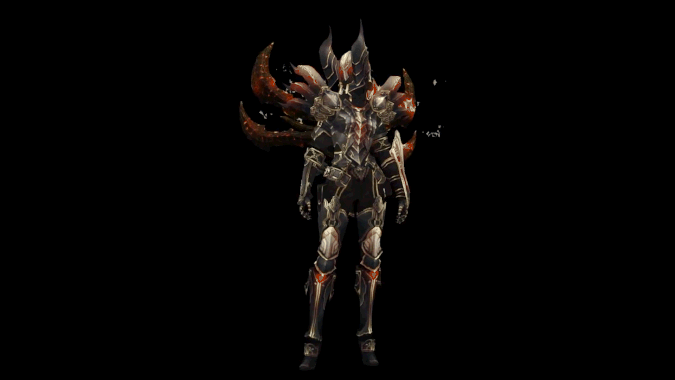 Notes for completing the Altar of Rites
Learn your dependencies for the Altar. A Whispering Atonement at Rank 125 means completing an Echoing Nightmare. An augmented weapon means both a high enough Whispering Atonement and enough of your preferred Flawless Royal gems. Primordial Ashes are broken down from Primal Ancient items, which means completing a GR70 solo to unlock them.
Speaking of solo Greater Rifts, each blood shard unlock means a full pool of that amount — you can't "pay" Blood Shards into the sacrifice until you hit the total needed. This means completing solo Greater Rifts of corresponding levels to increase your pool (listed below for reference), which is important to keep in mind when you're planning your build.
1100 Blood Shards — Greater Rift 60.
1300 Blood Shards — Greater Rift 80.
1400 Blood Shards — Greater Rift 90.
1500 Blood Shards — Greater Rift 100.
1600 Blood Shards — Greater Rift 110.
We suggest you start working towards the Staff of Herding early. We have a full guide of how to complete it, but it's going to take time and effort. Luckily, it's really far down the requirements list, so it's more your focus for working towards the wings.
Finally, you have to unlock the full Altar — every node and potion — to earn yourself the incredible Wings of Terror cosmetic. Yes, the cost is luckily spread out over the unlocks, but it's still a lot of resources. Here's the total of everything you're sacrificing to get your gorgeous Terror wings:
Blood Shards — 6900
Forgotten Souls — 600
Death's Breaths — 530
Primordial Ashes — 330
Khanduran Runes — 90
Caldeum Nightshade — 90
Arreat War Tapestry — 90
Corrupted Angel Flesh — 90
Westmarch Holy Water — 90
Reusable Parts — 30
Greater Rift Keys — 21
Arcane Dust — 15
Tome of Set Dungeon Pages — 4
Ancient Hellfire Amulet — 1
Ancient Puzzle Ring — 1
Any Augmented Weapon — 1
Challenge Rift Cache — 1
Class Specific Set Helm — 1
Flawless Diamond — 1
Flawless Royal Emerald — 1
Flawless Royal Ruby — 1
Heart of Fright — 1
Idol of Terror — 1
Leoric's Regret — 1
Petrified Scream — 1
Ramaladni's Gift — 1
Reaper's Wraps — 1
Ring of Royal Grandeur — 1
Staff of Herding — 1
Vial of Putridness — 1
Whisper of Atonement Rank 125 — 1
Diablo 3 Season 28's theme is a loving build up to the next title in the franchise — Diablo 4. Dive into the Rites of Sanctuary and enjoy the incredible power ups to blast your way to a shiny angelic dragon pet. See you in New Tristram!
Originally published February 28,2023. Updated March 10, 2023.