WoW
Mar 13, 2023 10:00 am CT
New Worgen Racial, Calm the Wolf, lets your Worgen shift forms into a Human as soon as combat ends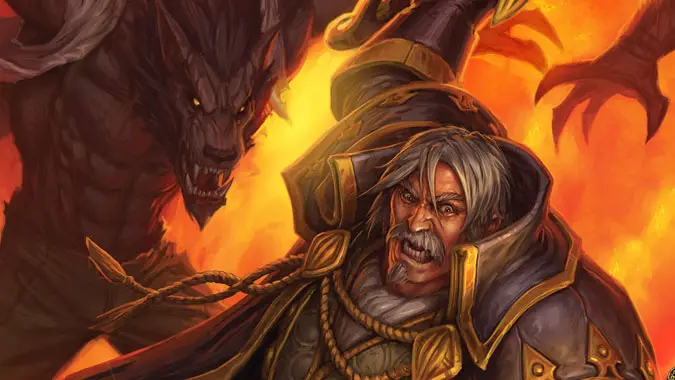 On the patch 10.1 World of Warcraft PTR, Worgen can now choose to activate a new ability named Calm the Wolf, which when activated immediately takes you out of Worgen form as soon as combat ends. If you would prefer that your Worgen Druid be in full control of their bestial rage and only assume Worgen form when in combat, this is your lucky day. Transmog enthusiasts will also rejoice — if your Worgen Fury Warrior would rather spend the majority of their time in Human form to show off their transmog and that hairstyle you spent hours and hours setting up, in patch 10.1 you can do just that. While I personally prefer the slash and tear Worgen form over the yes, I know my face looks like that, it's the best I can do with the options available Human form, I am aware that not everyone agrees with me.
Whether it's for RP reasons, or because you're tired of the way Worgen sound standing around or maybe purely because you think Worgen don't show off your mog to its best, you may be happy to discover that Blizzard has heard you and has a fix coming in the Embers of Neltharion patch.
CHARACTERS
Worgen (New Racial): Calm the Wolf – Activate to control your worgen instincts and automatically assume human form when you leave combat. Learned when players learn Two Forms.
I'm a big fan of changes that are chosen options like this. If you're like me and you prefer Worgen form to being Human? You can ignore Calm the Wolf entirely, leave it toggled off, and be a Worgen full time. But if you've been working on an RP backstory about how you learned to control the wolf inside and are a dedicated Gilnean trying to teach that control to others — for just one possible example — then it might well get pretty freaking annoying to remember to toggle your Worgen appearance off every time you come out of combat. So this change, that lets players decide how they want to approach their character and when and how they go all wolfy? It's pretty sweet in my opinion.
Now all we need are Night Elf Worgen like Ralaar Fangfire as playable options and we'll be all set.