When does story detract from — or enhance — your gameplay experience?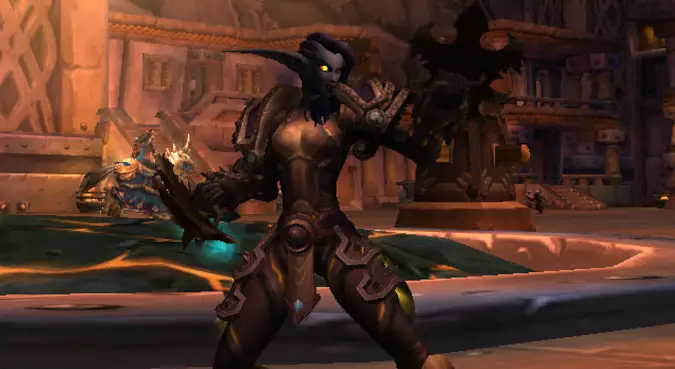 I can become more or less interested in a game based entirely on its story. With World of Warcraft for example, my interest varies wildly depending on my experience of the narrative. I went from slightly disinterested by the time Warlords of Draenor came out because I felt like the story of the expansion felt rushed and unfinished, to utterly excited and enchanted by Legion and the way everything wrapped up, with us on Argus trying to stop the Legion once and for all. Then came Battle for Azeroth, which started in a way that I simply didn't enjoy on a personal level and is probably the expansion I played the least since 2011. Shadowlands I found interesting and fun but I knew others felt like the whole 'let's go to the afterlife' premise of the expansion was a bit too out there for their tastes.
Right now, Dragonflight has done a great job of telling a story that gets me interested in playing WoW again — and considering the hotly anticipated Diablo IV is on the horizon, that's no small achievement. However, the thing is, the Diablo games are not ones where the story really matters much to me. WoW can win or lose me based on the events of the game. I was all in on Warlords until I realized it would only have two actual tiers of content and a story that didn't wrap up much of anything for example, but both Legion and now Dragonflight managed to tell engaging stories that kept, or are keeping, my interest. Diablo? Just throw some demons to massacre in front of me and I'll sort it out later.
So, what about you? Are you ever turned off by a game's narrative to the point where it affects your enjoyment of the game? Are you purely interested in gameplay elements — or maybe even purely interested in narrative elements? Does it vary depending on the game in question? I often find myself loving the side quests and gameplay loop of games to the point where I don't even care about the main story — both Cyberpunk 2077 and Fallout 4 had stories I liked, mind you, but honestly 99% of my time was spent in side quests and activities, while for me Mass Effect lived and died on my enjoyment of the story. Greedfall was a game that I honestly disliked the gameplay of, but loved the story to the point where I could overlook its narrative. So what about you?