All the new pets and mounts in the Forbidden Reach in patch 10.0.7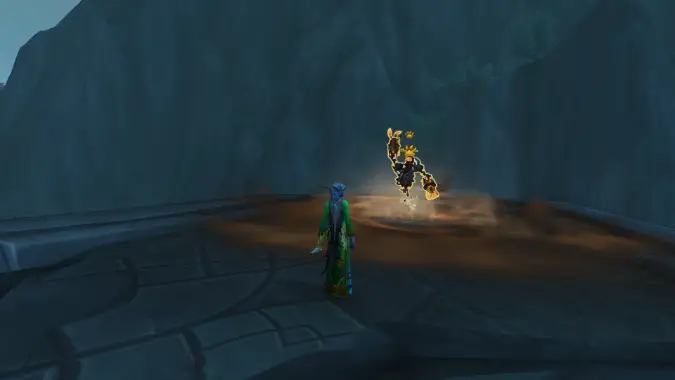 As is usually the case with new zones, in World of Warcraft patch 10.0.7 the Forbidden Reach has added many new Battle Pets and mounts for collectors to hoard like dragons. If you're trying to build your collection, here are all of the pets and mounts you can find in the Forbidden Reach, as well as how to get them.

New Battle Pet drops in the Forbidden Reach
While we're mostly talking about new pets in the Forbidden Reach, there is one pet that showed up in patch 10.0.7 that comes from the new Winterpelt Furbolg faction in Azure Span.

New Pet Battle World Quests and achievements
Though you can't catch these pets, pet battlers who are looking for a challenge will find four new elemental Pet Battle World Quests on the Forbidden Reach. These pets start out with a buff called Legendary Intensity, boosting their stats considerably over a normal world quest mob. In their immediate area will be seven linked legendary wild battle pets. Each time one of these linked pets are defeated, the WQ mob will be diminished in quality to Legendary, then Epic, and then Rare. After a short period of time their stats return to normal. These Legendary pets are only present when the linked world quest is active, and cannot be captured. Once defeated, the Legendary pet and the linked pets all despawn until the next time the quest turns up.
Anyone in the area who defeats one of the elite pets can contribute to reducing the quality of the WQ pet.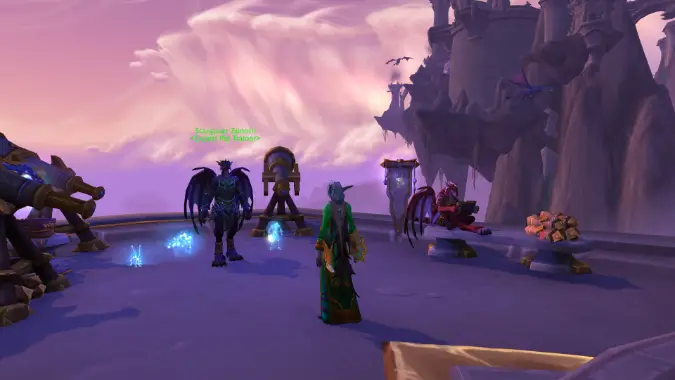 Though you won't find any of these in the Forbidden reach, the new patch also adds a new Pet Battle Master achievement: Battle on the Dragon Isles 2. You'll find four new Master Pet Battle Trainers and four new Legendary Pets to defeat.
The new Legendary Pet Battles are:

New mounts to collect in patch 10.0.7
That's all we've found in patch 10.0.7 so far, but there could always be more out there. If you see new pets or mounts, mention them in the comments!
Originally published March 15, 2023; updated March 23, 2023