Swing into spring, slide into the season: It's cute animals on playgrounds!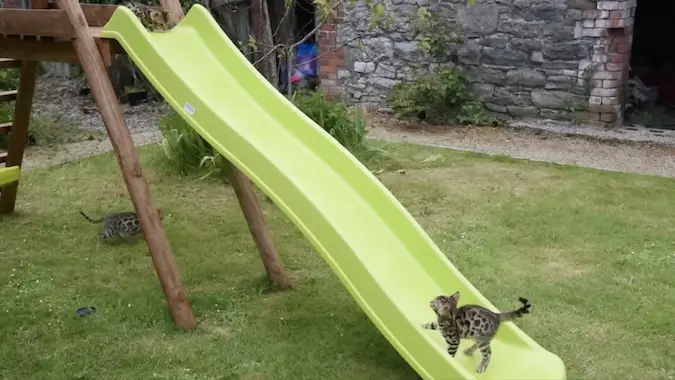 Springtime is on its way, people! Sure, some of us in northerly climes will probably get snow dumped on us at least once more this year and I still have to wear my winter coat most days. But I've also been able to go out comfortably in a sweatshirt, I have seen crocuses blooming, and the actual vernal equinox was this week. So I dub it springtime. Yay! Let's celebrate as the cute critters do, by enjoying the great outdoors on playgrounds and swing sets.
You must imagine Sisyphus happy…
…like a chipper little kitten enjoying playtime.
"They're so CUTE!"
Yes, human child. They ARE so cute.
A plethora of panda playthings
My personal favorite is the cowpoke panda on the rocking horse. Just precious.
That is one mellow pup
The groovy sax jam really sets the mood.
Aaaaaand…POUNCE!
I like that this fox clearly is going for the extreme hunting mode.