The Queue: Crime procedural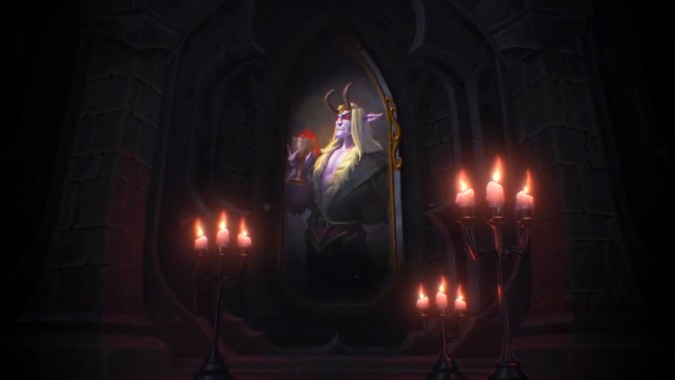 You know what gaming needs? More whodunnits. While a whole lot of games ask you to find out who did the bad thing, or their motive for having done the bad thing, it's usually secondary unless the reveal is truly shocking and splashy — see Bioshock. Usually, when we do get whodunnit games, they're less thrilling detective work, and more disorienting eldritch horror — see Resident Evil. But straightforward murders, even straightforward serial murders, don't tend to happen in games. But it's such a big genre in all other media, I'm not sure why it hasn't really caught on. Maybe because it's less replayable?
This is The Queue, where we'll ask the questions — what are you doing with that knife?
---
KALCHEUS
Q4tQ Who is your choice for this weekend's SplatFest?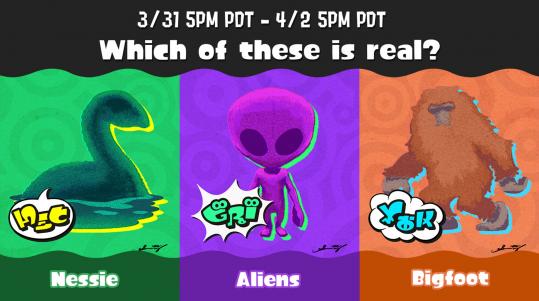 Of all of these I'd say the one which is the most plausible is alien life, though it's definitely possible that it's bacteria or something and not actual "little green men."
However, I've always had a soft spot for Nessie. Even though I don't think there's even the tiniest iota of a chance that she's real, she still captured my heart.
---
THUNDERING ROXXII
Q4TQ: On a scale of 1 to 11 how sweet is this music festival theme for the new Hearthstone expansion? I am super loving the theme of all these cards.
I love this whole idea. I love how each class gets its own fun genre, and how the cards are both effective and fit the theme.
The one thing I don't like is that I mostly play Battlegrounds, and not "real" Hearthstone, so it's generally pretty underwhelming for me. I'm happy for everyone who plays but it doesn't really affect me just yet. However, it still makes me hopeful that the concept will trickle down into Battlegrounds. We did get ETC as a Hero, so maybe we'll get another.
---
KALCHEUS
Q4tQ Are you planning to partake in the Tremulous Timeways timewalking event over the next six weeks?
"We'll see" is the short answer.
The longer answer is that I'm having a lot of trouble with time management and Blizzard's games lately. Since gaming as a whole has moved into a live service model with daily and weekly and seasonal benchmarks, it's becoming increasingly overwhelming to keep up just within Blizzard's IPs. Every day I have to play a few games in Overwatch with a few conditionals to meet, plus a few Battlegrounds game to stay current on the weekly, plus WoW dailies and weeklies and the monthly Trading Post. And then after I had to straight up abandon all of those in order to play through the D4 beta over the weekend in fits and starts (because I have an actual real life to live, and real dailies to do, like laundry and gardening and getting ready for Easter) it became more obvious that I can't keep up with everything Blizzard anymore. I'm not sure there are enough hours in the day, even if you were a full time Blizzard-centric streamer, to keep current with all their IP at this point.
This is actually, in part, exactly why I started getting more into Battlegrounds — it's more or less a roguelike match-to-match and you don't get to keep anything, so if I suddenly dip for a month or two, I can just jump back in immediately, as opposed to "real" Hearthstone where you have to buy a whole lot of cards to get yourself up to speed once a quarter or so.
So, Timewalking. We'll see. I kinda want to. But man.
Being a responsible adult is the WORST.