The Queue: Sprung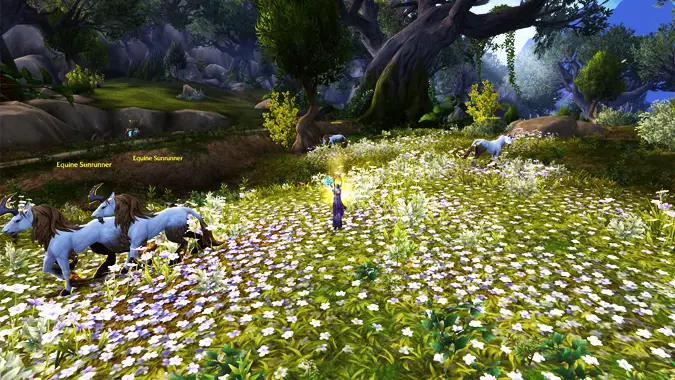 I can be a little strange living in a place where your climate is just a tad ahead of everyone else's. I'm starting to see posts from friends and family in Upstate New York talking about how it's almost spring and they're so excited, lots of discussion about the upcoming Rochester Lilac Festival, marking the true beginning of spring. Meanwhile, I'm over here already breaking out the shorts, booking summer camps, and battling mosquitos.
On the flip side, it does make me feel oddly on the ball and prepared. Maybe I should try to schedule things a few months in advance more often.
This is The Queue, where you ask us questions and we'll answer in a timely fashion.
---
ARTHONOS
Q4tQ: Is there anything better / worse than the "an item on your wish list has gone on sale" email?
I got three of these yesterday. So at this point, it's almost just noise.
I usually use my Steam wishlist to put down anything that seems like it might be interesting. It helps me keep tabs on upcoming releases, and it also lets me keep track of themes, particularly when they have those oddball midweek semi-themed sales. Right now they're apparently having an event called "Puzzle Fest" which I was tipped off to, because two of those emails contained 25 (which seems to be the most they add to any one email) with the second having seven games on sale. That's a tip off to a theme — I tend to go heavy on life sims, survival games, and puzzle games, so it's only surprising in that there aren't quite as many as I'd suspect.
Right now there are 563 games on my wishlist, though to be fair, that also includes certain DLCs. I may get all of them eventually.
---
MUSEDMOOSE
Q4tQ: is your PC ready for Diablo IV?
Diablo IV Launch System Requirements for PC Revealed
The specs don't look too demanding – my former PC was over the medium requirements, and it was five years old. My new machine actually meets the Ultra 4K requirements (I think – I don't get processor names), but my video card is apparently better at running 1080 anyway, so that's what I'm sticking with.
Like many neurospicy individuals my partner has specific things that will cause him to go down a rabbit hole of hyperfocus. Once his brain has seized on to one of these specific things, he has a hard time letting it go, and it'll go in spates that can last weeks. I always cringe when a friend or family member says they're looking into buying a new car because that's always one of them. One of those things is computers in general, but he'll go in weirdly specific submodes with computers. Right now, he's in Linux Mode — he was overjoyed that he could play heavily modded Mordhau with our friends over the weekend without having to sideload Windows.
But all it takes from me is a little offhanded comment on how much RAM I'm using because I'm concurrently trying to play Overwatch and have a video editing program open and have hundreds of chrome tabs open, haha, CHROME tabs, haha, and all of a sudden he's on his way to MicroCenter to buy sticks of RAM. And if a sweet guy trying to do something nice for his lunatic wife doesn't have enough open slots to shove more sticks of RAM, he may need to get a new motherboard. And if that new motherboard is configured a little differently, he may need to get a new fan if the old one is too chonky for the heat sink to line up properly. And if he got a new fan, he just might need a new power supply to go with it…
And that's why half the rooms in my house are festooned in RGB LEDs, and why I never find myself worrying about PC specs. He has definitely already put way more into my system than I could ever truly get use out of (assuming I don't do something like have so many chrome tabs open).
But really, if your own computer isn't quite up to snuff, it's actually a lot simpler — and far less expensive — than you'd think to just replace one part. I'd definitely encourage anyone who's eyeing those specs and cringing to consider just replacing a part rather than the whole dang thing.
---
ENO
Heh, dropped to the Pearl league in Duolingo. I was in Diamond so long and dropped to Obsidian a couple of weeks ago and now Pearl. I'm definitely slowing down.
Oh well the biggest thing is just doing a lesson each day and I'm at 640 days for that.
I keep going back and forth between Obsidian and Diamond, and yeah, it's entirely due to how frustrated I'm feeling with certain aspects of French. Duolingo serves as an immersion course, but I'd really like it if I could like, read up on what the est-ce qu'elle is going on outside the context of the lessons. I believe there's a knowledge base you can check if you do Duolingo on desktop instead of mobile, but there's a whole other layer of onion on desktop that makes me really leery of messing around on there too much — their microtransaction currency on desktop is the old one they don't use anymore, and I have around 100 of the old lingots, but I have over 8,500 of the new gems. That's not something I want to accidentally mess up.
Though you're absolutely right that just keeping up the streak is a really good thing. But my lizard brain gets all tripped up on everything else.