What is your competitive super "Space Jam" squad of video-game characters?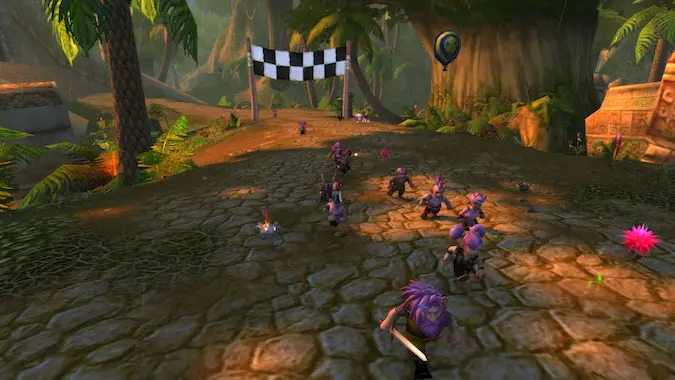 May is always a great month — it's the change of warmer weather here in California, the summer games are releasing, and the NBA postseason is underway for the next month. I love video games, I love sports, and I've often wondered how — and with whom — I would construct a roster of the best video game characters into a singular superteam with the purpose of winning every single sports championship in this realm and beyond.
For simplicity in this scenario, I'm going to go with my own Space Jam situation and use basketball since the team has a coach, 5 players in the field of play at a time, a rigid but interpretative ruleset, and requires a significant amount of cooperation to achieve the goal of victory. With that in mind, here's my ideal roster:
There isn't anyone I would want coaching a team other than the smartest man alive. Coaching is just as much personnel management as much as game management, and Mimir's strength is being able to connect with all people. Meanwhile, even without the gift (or the curse) of the The Outsider, Corvo possesses a rare combination of athleticism, intelligence, and situational awareness/assessment. His ability to lead is his biggest question mark but the upside of his familiarity with a variety of instruments and tools means he's rarely out of his element and is able to adapt on the fly.
The Lady of Space and Time (Cirilla) is unique — studying the profession of monster slaying instilled an encyclopedic knowledge of other beings as well as an disciplined devotion to athletic training. She has unmatched lateral speed but is prone to rash decisions, she may choose to get buckets instead of pass to an open teammate — but when you can move between realms, who can stop you? That works well with Link — the silent hero will need to work on making call-outs to his teammates in game but his tireless effort and hustle are symbolic of the type of heart you want to see on your team. I don't envision Link scoring a lot of points; I see him as a facilitator of the offense, spacing the floor, and opening up opportunities for his teammates.
The Chief is a jack-of-all-trades juggernaut. While his eligibility may come in to question because of his cybernetic enhancements, the Chief is able to guard all 5 positions on the floor, rebound, pass, and move the ball seamlessly in transition. Meanwhile, Tyrande's height and ultra-aggressive initiative would allow her to dominate the boards throughout the game. On defense, her leadership ability would allow her to make real-time adjustments with her teammates to shut down the opposition, regardless of what they try.
If you could assemble an all-star team of video game characters, for any competitive event, who would you choose? What game or competition would they be in?