Everything we know about Seasons in Diablo 4 — including the new Battle Pass system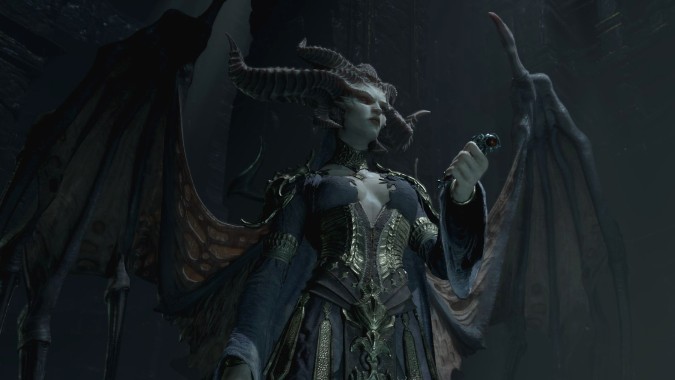 Diablo 4 will be have a seasonal content rotation similar to Diablo 3's — but in a significantly expanded form. Each Diablo 4 Season will be a substantial content update, including a new seasonal quest chain and story content as well as quality of life changes, balance updates, new Legendary items, and a new Season's Journey.
But Diablo 4's Seasons will also include a Battle Pass system. This includes a rewards track that's tied to the Season's Journey with a free tier and two different paid tiers — and a lot of players are pretty anxious about the game's monetization, particularly after the launch of the microtransaction-heavy Diablo Immortal.
Fortunately, I think Diablo 4 is hitting a good stride with its Seasonal system. It's taking everything good about Diablo 3 Seasons, with the regular addition of fun new mechanics and a Season's Journey to play through. But on top of that it adds significant new story quest and features — as well as that Battle Pass. The Battle Pass will offer you the ability to unlock buffs as you level, but every gameplay boost on the Battle pass is on the free rewards track — paying for the Battle Pass only gives you access to cosmetic items. There's no pay to win here, because spending real money can only buy cosmetics.
So let's take a look at just what Seasons will be like in Diablo 4.
What are Seasons in Diablo 4?
The biggest draw of Diablo 4's new seasons will be the story quests, which will expand the game world in a way Diablo 3's seasons didn't. We can expect each season to be a major content patch, with new character and zones as well as new abilities, mechanics, and gear.
Each Season's new questline will reveal more of the world of Sanctuary and your character's place in it. Here, we get an opportunity to introduce new characters or revisit old ones while exploring the lore and content of the season.
However, we'll still have the expected seasonal content. Each Season you'll start with a fresh character to level, with new gameplay features to give each season its own flair. Long-time players will have a bit of a boost on seasons, as any account-wide buffs you've unlocked from Renown or Shrines of Lilith will carry over into the Season. If you've already finished the game's campaign, you'll also be able to skip it on your seasonal characters and jump straight into whatever new stories have been added this season.
Seasons will introduce fresh concepts and ideas into the world of Sanctuary, for all wanderers to enjoy while simultaneously iterating upon your baseline experience. Above all, we want Seasons to be celebratory moments; something to look forward to and enjoy with your friends and other members of the Diablo community.
In short, expect Diablo's 4 Seasons to be everything we had in Diablo 3 and then some.
When will Diablo 4 Seasons start?
The Diablo team plans to release new Seasons quarterly, with the first Season starting shortly after Diablo 4 launches on June 6. Expect the first Season to start in July — our prediction is that Season 1 will launch later in the month, on July 21.
Each Season — and its associated Battle Pass — will last about three months, followed immediately by a new Season.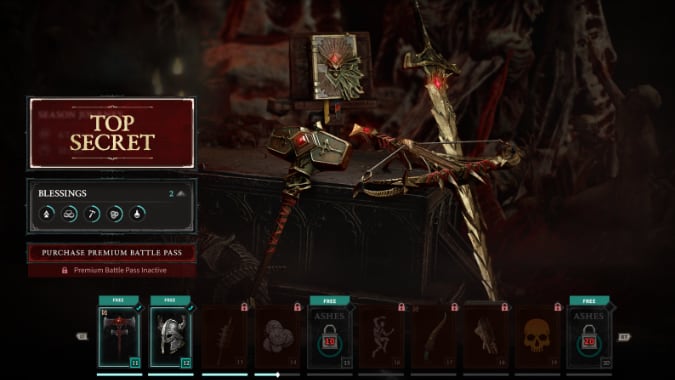 The Diablo 4 Season's Journey and the Battle Pass
The Season's Journey returns from Diablo 3, but in Diablo 4 it's heavily tied to the Battle Pass — each Season will have a new Battle Pass with new rewards. As in Diablo 3, the Season's Journey includes various objectives divided into chapters. As you complete objectives, you'll earn a variety of seasonal rewards, from useful crafting materials to Legendary Aspects for your Codex of Power.
But finishing objectives will also grant you Favor, which advances you through the Season's Battle Pass. You can also earn Favor from everyday activities, like completing quests, participating in events, and just killing monsters — but focusing on objectives will give you a big boost.
What's included in the Diablo 4 Battle Pass?
The Battle Pass includes 27 free tiers and 63 premium tiers. As the names imply, the free tiers are available to everyone, while the premium tiers will require you to pay $10 for the premium track or $25 for the accelerated track. Both of these passes will include all premium tier rewards, but the accelerated track also includes tier skips, so you can skip over tiers and progress through it more quickly to unlock everything — the devs suggest it's ideal for people who jump into the Season late but want to collect their rewards, but with fairly long three-month Seasons, I don't think the average player will feel the need.
The free pass will award you with cosmetics and a currency called Smoldering Ashes, which is used to purchase Season Blessings. These Blessings give you a variety of buffs, such as increased XP or gold drops, that will last for the Season. You'll pick the buffs you want and you can buy more than one if you earn enough Smoldering Ashes.
The Diablo team has stressed repeatedly that the premium tiers do not offer any player power: all you get by purchasing the premium tiers are cosmetic items and a premium currency (Platinum) that can be used to buy additional cosmetic items from the in-game store. Buying either premium Battle Pass will not help you gain levels, weapons, gear, currency, or anything else: it will only award additional cosmetic items. If you buy the Battle Pass, you're doing it because you want more transmog and customization options, not to be more powerful in-game.
While the accelerated pass does include tier skips that will advance you through Battle Pass tiers more quickly, these tier skips will not unlock any Smoldering Ashes currency immediately. That means players can't start out the season and buy the accelerated track to immediately get a bunch of Smoldering Ashes to spend on Season Blessings to power-level through the season. Each tier that awards Ashes has a level requirement, so players with an accelerated battle pass will still have to play just as much as anyone else to unlock Season Blessings to power themselves up.
The Diablo team has repeated this over and over again, so I will as well: there is no player power locked behind real money purchases in Diablo 4. All purchases are optional cosmetics.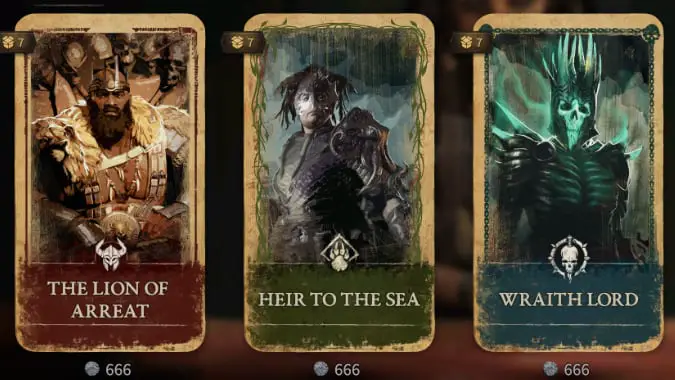 What's available in the Diablo 4 in-game store?
The in-game shop also won't sell any power boosts: only cosmetic items. Every power boost in the game you can earn by playing the game, and no amount of money will speed things up.
If players choose to buy something, it should be because they want to, not because they feel like they
have to
. It should also be clear to players exactly what they are getting before they choose to buy, with no unpleasant surprises.
Cosmetics in the store are all purchased for Platinum, which you'll either earn through a premium Battle Pass or purchase with real money. Expect these looks to rotate on a regular schedule, but we don't know exactly what that schedule will be. Once you've purchased an item, it will be available for all applicable characters on your account — so if you purchase a Necromancer armor set, all Necromancers you create will be able to use it. Purchases are tied to your Battle.net account, so they're available regardless of the platform you play on.
Even though I'm a big fan of transmog, I have to say these store-bought cosmetics don't feel wholly necessary. While the in-game store does have some cool looks, the game itself has a ton of cool looking items and transmog options out of the box. When looking at comparisons between gear sets earned in game and gear sets from the shop, sometimes I like in-game gear better and sometimes I like the store gear better — but it's usually a toss up. If you don't want to spend money in Diablo 4, you won't have to wear a clown suit. The game features a robust transmog system as well as armor dyes, and you'll be able to keep your character looking great without spending a dime.
Overall, Seasonal play in Diablo 4 sounds like it takes everything that's fun about Seasonal play in Diablo 3 and adds more to it. And though I know there's a lot of trepidation about the Battle Pass, it sounds like it's mostly adding rewards to the existing Season's Journey — and giving us the option to buy more cosmetics if we want to.
Though we haven't yet seen exactly what will be available on the Diablo 4 Battle Pass, the previews we've seen so far look good. And there's not long enough to wait before we see the full system in action: Diablo 4 launches on June 6, which is just a few short weeks away.
Originally published August 18, 2022; updated May 12, 2022