How do you respond to toxic behavior in gaming and fandom?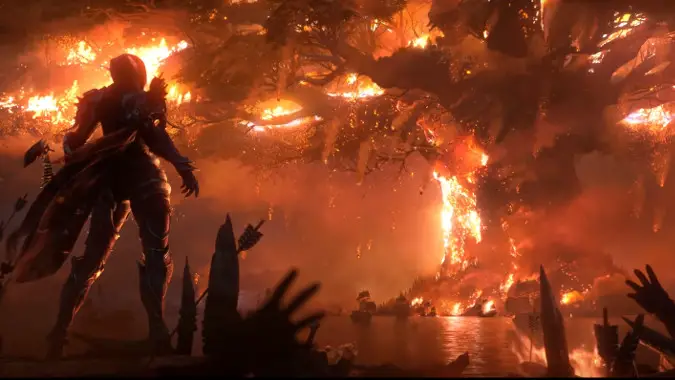 Blizzard is getting ready to launch the newest chapter in the Diablo franchise, lots of people are talking about whether the game will be ready and stable for launch, and all I can think about is whether the authentication servers will be DDOSd again like seemingly every major gaming release in the last decade.
I will never understand why people gatekeep and troll — I don't see what people hope to gain from it. How are their lives made better by blocking other people from engaging in some harmless pastime? It's because of behavior like this that Blizzard had to introduce a Social Contract before logging into World of Warcraft.
Gatekeeping seems to be a form of bullying that is done by members of a community who are trying to keep out newcomers whom they see as different from themselves. Sometimes, it's a matter of looking and acting the part, and that's all it takes to be accepted. But have the wrong skin color or gender and you will be asked to prove your dedication — usually by being able to name every player from a specific game and what they scored and what position they were in when the point/goals/runs/tries/chukkahs were scored. Pop culture is much the same, whether it be music or science fiction or fantasy like Lord of the Rings or even things like reality TV.
Why would anyone try and stop people from engaging with shared passions? Isn't more people liking what we like good? Are we worried that they won't like it the same way we do and it might cause it to change? Sports and pop culture franchises without an audience die and are shut down — why don't we recruit and encourage new people? Why are we so afraid that someone might question our one true way of appreciating a thing, that their way might also have merit?
I can't decide if trolls are better or worse than people who gatekeep. Trolls seem to not even like the thing they are engaging with, and seem to want to spoil it for everyone else. Is it sour grapes? I don't know, I just can't picture why they enjoy it. Whether it be the people who join LFR, pull a boss before everyone is ready, then log off/leave group, or the people in the recent Diablo 4 beta trolling World Boss pulls, despite the limited availability of the boss.
When you encounter someone behaving like this, what do you do? Do you report them? Do you try and redirect them to something else? Does it make a difference if it's online or in person? Do you stand up for newcomers and reach out a hand to support them, or do you sit back while someone ridicules them for not having played since launch? What do you do to make fandom and gaming a better place for players new and old?